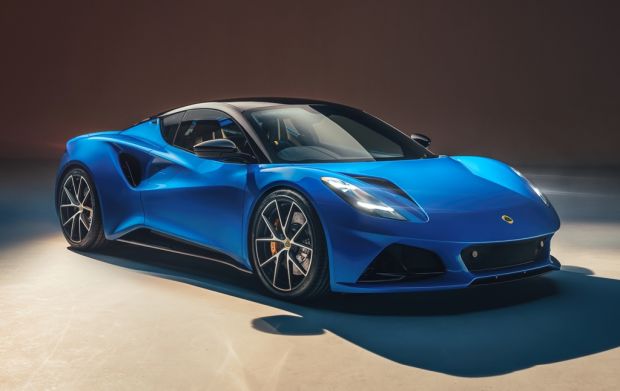 All-new Lotus Emira pre-production commences
6th June 2021
Another milestone in Lotus' Vision80 journey is reached as Emira pre-production gets underway and further details of the substantial investments made in UK operations are revealed.
Total investment in UK facilities now stands at more than £100 million, which includes two new production halls at the company's iconic home in Hethel, Norfolk. One is now in pre-production for the Emira, the all-new Lotus sports car to be unveiled at Hethel on Tuesday 6 July. The other, for the Evija all-electric hypercar, has completed prototype production and first customer cars will be built later this year.
Hethel – the Lotus Advanced Performance Centre – has also benefitted from an all-new high tech automated paint shop, a retail design studio to highlight the new visual identity for the business's expanding retail network and a new on-site restaurant. This follows investment made last year to upgrade the legendary Lotus test track and equip engineering workshops with equipment to further support electric vehicle development.
The workforce at Lotus' Norfolk sites at Hethel and Norwich has almost doubled since October 2017 when Geely became the majority shareholder. With the launch of Emira, Lotus is creating more than 200 new operations roles and recruitment is now under way.
Additional investment has been made at Lotus' other UK sites, including all-new facilities in nearby Norwich, and in the Midlands in partnership with the University of Warwick.
Every pound spent has been with the clear target of further enhancing the technology, quality, efficiency and sustainability behind production of Lotus cars and the services offered by Lotus Engineering, the consultancy division of the business.
Older

Articles