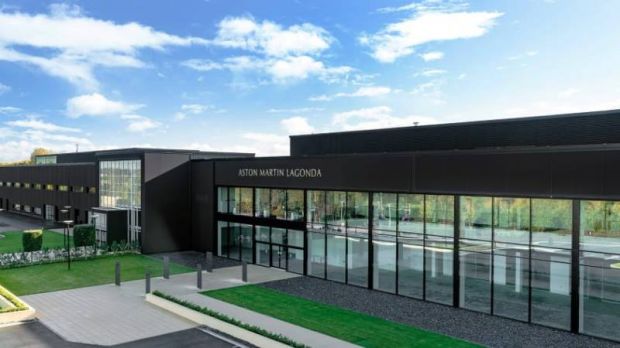 Aston Martin pledges to build electric cars in the UK from 2025
8th March 2021
The billionaire boss of Aston Martin has promised it will build its electric models in the UK from 2025, at a time when the country is struggling to attract the investment required to secure the industry's future. Lawrence Stroll, who led a bailout of the business last year, said that a battery sports car and sport utility vehicle will be made at Aston plants in Gaydon in the Midlands and St Athan in Wales, rather than by its partner Mercedes-Benz, which owns 20 per cent of the company.
"The SUV will be built in Wales and the sports cars will be built here [in Gaydon]," he said in an interview at the company's headquarters. The UK is planning to phase out the sale of non-hybrid petrol and diesel cars by 2030 but Stroll said Aston will carry on making traditional engines for enthusiasts well into the next decade.
But it also plans to expand its range of hybrid and electric cars over the next four years. A hybrid version of the DBX, Aston's first sport utility vehicle, is due later this year, with more types of hybrids from 2023, and its first battery-only models from 2025. "We are way ahead of our rivals, and all because of our partnership with Mercedes," Stroll said.
Aston has yet to decide whether to use the DB moniker on its electric models, Stroll added. "We will have a front engine version of a DB11/Vantage, and an SUV higher four wheel drive one, but we don't know the names yet," he said, adding the designs are not yet finalised. Mercedes, which supplies some of Aston's engines and technology, may provide batteries, he added. "We're looking at all options".
Stroll is hopeful that the 108-year-old brand will help the company remain relevant when it is unable to market cars on their purring engine tones. Every carmaker will be able to produce electric vehicles he said, but Astons will have "our beautiful body, our suspension, our vehicle dynamics, our bespoke interiors". Stroll, who made his fortune moving brands such as Tommy Hilfiger, Michael Kors and Ralph Lauren upmarket, aims to restore the luxury credentials of the company that has struggled financially since an ill-fated IPO in 2018.
Older

Articles