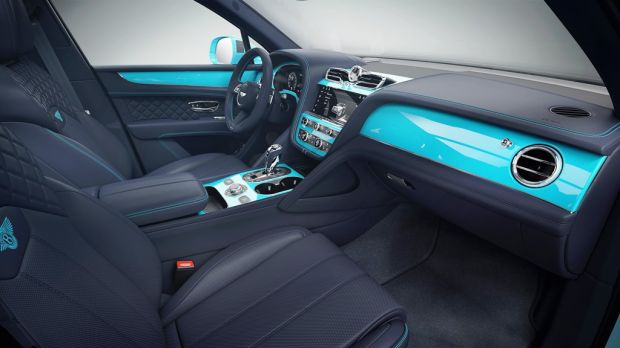 Bentley Bentayga joins Mulliner's Personal Commissioning Guide
4th March 2021
Bentley Mulliner now offers its unique set of personal commissioning options across the entire Bentley model range, with the addition of the new Bentayga to Mulliner's Personal Commissioning Guide. An extensive list of options for both interior and exterior means that customers are able to specify a configuration that is truly individual and suited to their personality, going even further than the billions of ways a Bentley can be commissioned using the "standard" options.
The Personal Commissioning Guide offers a unique mix of traditional and contemporary options that will appeal to Bentley's diverse and extraordinary clients. Depending on the individual's personal preference, each car can take on a new aesthetic while ensuring style and performance are never compromised.
Customers can choose bespoke hide colours, painted veneers, personalised interior stitching and tweed trimmed door inserts to name but a few of the unique offerings from Bentley Mulliner that can be used to enhance the unique look and feel of their Bentley.
Using the Mulliner Visualiser in conjunction with their local retailer, customers are able to design their personal options virtually. Each retailer is experienced in choosing specifications for each model and are able to advise which options will be complementary and complete the look of the car.
Older

Articles