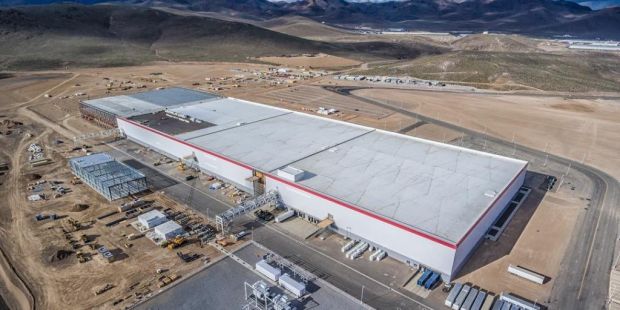 The UK to get its first EV battery gigaplant
21st May 2020
Two major companies, AMTE Power and Britishvolt have signed a memorandum of understanding to develop the UK's first full cycle battery cell 'gigaplant'.
The project is designed to service the automotive and energy storage markets, with a battery cell production capacity of 35 gigawatt hours (GWh).
The two companies expect to produce a range of lithium ion batteries from the gigafactory to support the country's net-zero targets and the transition to electrification.
"The recent global crisis has further highlighted the importance of having a robust onshore supply chain, and the creation of a GigaPlant would place the UK in a strong position to service automotive and energy storage markets," said Kevin Brundish, chief executive at AMTE.
"The scalable production of lithium ion cells is key to electrifying vehicles and would drive new manufacturing revenues and new employment, and can be built on AMTE's focus on the supply of specialised cells, thereby continuing the country's tradition of excellence in battery cell innovation".
Britishvolt's chief executive Lars Carlstrom added: "Meeting Road to Zero targets and moving the UK into a low carbon economy will necessitate the unprecedented electrification of vehicles, and reliance on renewable energy will require extensive battery storage".
The two battery startup companies, which have already identified various potential UK sites, are aiming for a target product launch date of 2023.
Older

Articles