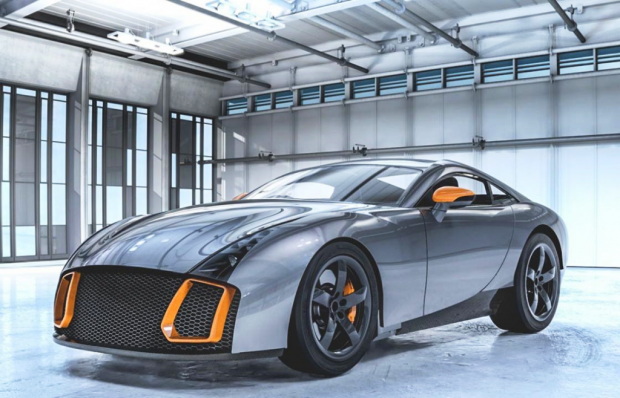 Mulholland Automotive announce their V8 powered lightweight two-seater
20th May 2020
A niche British sports car, the Legend 480, has been announced by Mulholland Automotive, a new company which is part of the Mulholland Group. The Derby based company are best known as a supplier to Formula 1 and many of the world's supercar makers for over two decades.
Delivering high performance engineering to enable customers to rediscover the joy and importantly the purity of driving, the lightweight two-seater coupé will be V8 powered (480bhp) and rear wheel driven via a six-speed manual transmission.
The new car has a carbon fibre chassis and extensively uses carbon fibre component technology in the body structure.
Designed by Damian Mctaggart the renownd ex-TVR designer, has captured a modern classic style which has been beautifully sculptured. Mulholland Automotive's owner Graham Mulholland believes that the Legend 480 is the true successor to the TVR recipe for the 21st century.
Graham goes on to say: "As one of Europe's leading advanced component engineering manufacturers, we have been a specialist supplier to most high profile motor racing teams along with practically every premium branded niche-vehicle manufacturer which we will continue to supply," said Mulholland, "The Legend 480 enables us to showcase our technology, expertise and capabilities to a much bigger global audience, plus it enables us to celebrate the combustion engine before moving to emerging technologies, which we want to help co-develop. We want these new vehicles to be a halo for our group activities".
Older

Articles