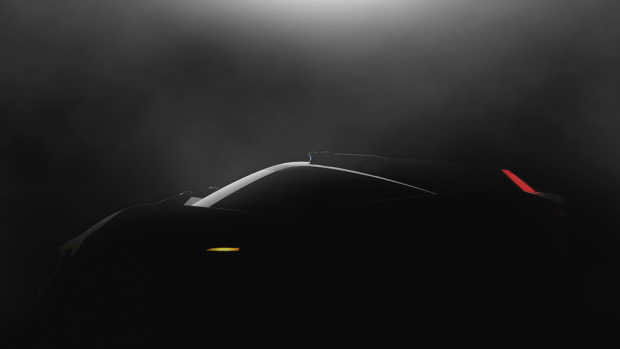 Landmark APEX AP-0 concept EV sports car to be unveiled in London
9th March 2020
Following the cancellation of the Geneva International Motor Show, APEX is forging ahead with a rescheduled launch of its ground-breaking Super EV concept, the AP-0, at the Bike Shed, London.
The pioneering lightweight sports car will now be unveiled to the world's media at the Bike Shed on Friday 13 March from 14:30 (GMT). The company's co-founders, Jason Leung and Gary Leung, and lead designer, Guy Colborne, will deliver a press conference to introduce Apex Motors and the stunning AP-0.
Designed, engineered and built in the UK, the APEX AP-0 is the product of a highly experienced and accomplished team, led by Guy Colborne. Featuring a cutting-edge pure carbon fibre chassis, the AP-0 boasts a kerb weight of just 1,200kg – an outstanding achievement for a battery electric vehicle.
The lightweight design of the AP-0 fuses the finest artistry with expert craftsmanship, not only affording it rapid acceleration, but also superior agility, outstanding handling and exceptional cornering ability.
Founded in 2018 by brothers Jason and Gary Leung, Apex Motors is a global sportscar brand that operates all of its engineering, design and manufacturing capability exclusively from the UK. With core specialisms in high-performance automotive and Formula 1 race-car engineering, vehicle dynamics and systems, advanced composites, automotive design and styling, APEX is creating a new breed of sportscar for a global audience.
APEX is a newcomer to the electric sportscar market with its first bespoke product – codenamed AP-0 – that offers a new type of driving purity thanks to its high-performance zero-emissions powertrain and ultra-lightweight design. The AP-0 is the product of a highly experienced and accomplished team of UK-based designers and engineers and is the physical embodiment of the brand's three key pillars: pioneering, connected and crafted.
With an ultra-lightweight carbon fibre and aluminium chassis is at the core of the AP-0, APEX is harnessing cutting edge technology and materials as well as the latest in battery and electric motor technology to redefine what a sportscar for the 2020's looks and drives like.
The aerodynamic design, including the underbody ground-effect bodywork and diffusers, helps contribute to an immensely engaging driving experience, where car and driver are as one – this is APEX's definition of 'connectivity'.
An APEX car is not just a mode of transport, it is a form of art. Its cars are for those that want to connect with their passion for driving, without having a negative impact of the environment. The brand celebrates the feeling of being behind the wheel, creating a more connected driving experience that encapsulates sustainability, pioneering technology, cutting edge design and above all, a strong emotional connection.
APEX is the pinnacle of years of experience and expertise, honed on the racing track and designed to create a racing experience on the road. It fuses together the finest artistry and craftsmanship, resulting in a sportscar that allows you to drive a zero-emissions machine while indulging your passion for driving.
Older

Articles