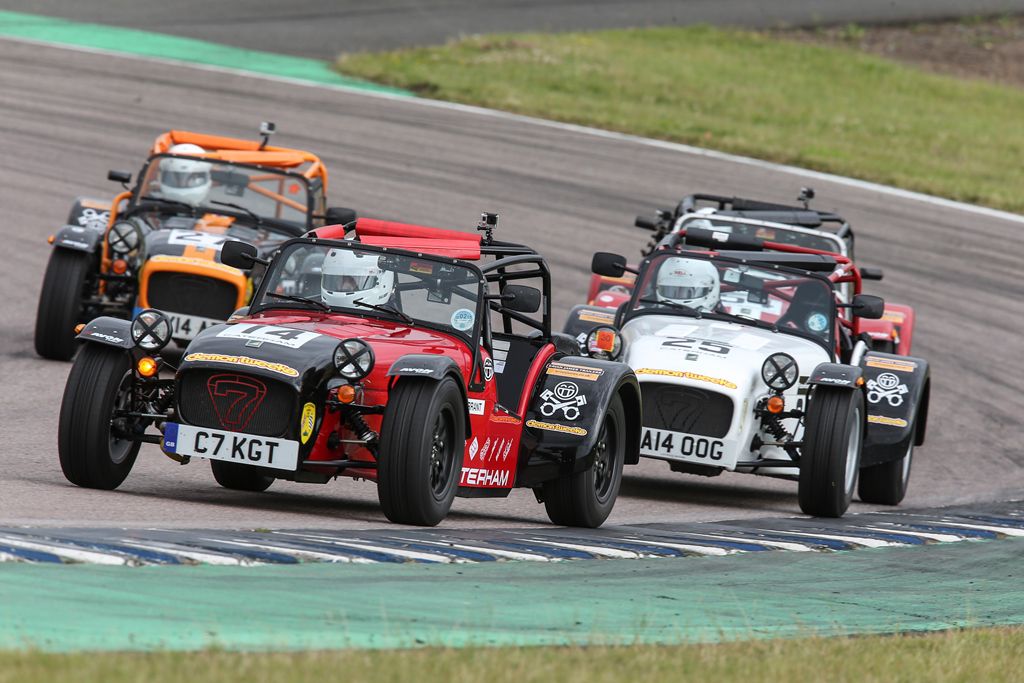 Caterham Cars

- Academy Price:

from £24,495
Last Updated On: 17/11/2014
The Caterham Seven Academy is a specially devised package designed for novice racers, who can buy a race orientated, but road-legal Seven. The Academy is only open to those who have never held a racing licence before, and all cars are identical so you can be sure that the racing will be very close but totally thrilling. The Caterham team will help you set the car up for racing, get your racing licence and get on to the circuit for the first time.
The Seven is the most popular racing car in the world today, and with good reason. As well as superb handling and grip, the cars are easy to maintain and have low running costs. For example you will not need to change your tyres during the Academy season! This Seven is currently powered by the well-proven 1600cc Ford Sigma engine, which with a power-to-weight ratio of 227bhp per tonne gives the car a 0-60mph (97km/h) time of just 5.9 seconds. Included with the standard car are 13" Superlight alloy wheels, full roll cage, fire extinguisher, honeycomb fuel tank and side impact protection. Available as optional extras are weather equipment, composite seats, lower driver's floorpan and a quick release Momo steering wheel.
Also included in the Academy package is a 'Car Control Clinic' day, where you will be taught to drive your Seven with the throttle rather than the steering wheel. It also allows you to enter your car in the Caterham championship season, which starts in March each year and involves a variety of speed events, leading up to a series of circuit races.
Caterham also run several other race series, which follow on from the Academy Chapionship, including the Roadsport, Tracksport, Supersport and Superlight Championships.
The Academy model is also available as a self-build project.
Additional Images: click to enlarge