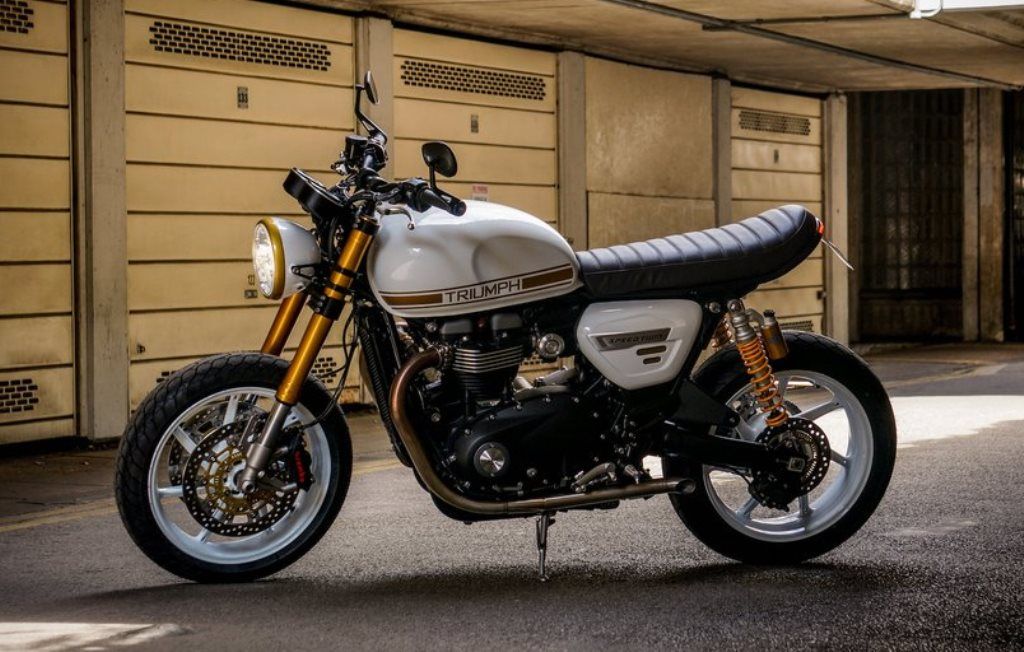 Untitled Motorcycles

- Various models Price:

POA
Last Updated On: 19/07/2022
Untitled Motorcycles (UMC) was founded in 2010 when the new cafe racer scene was gaining momentum and was featured in the influential book 'Ride', written by BikeEXIF editor Chris Hunter in 2013. Since then, founders Adam Kay and Hugo Eccles have built over 100 custom bikes for clients around the world from their respective workshops in Albert Road, North London and in San Francisco.
UMC bikes have been featured globally in print, in film, and online for publications including Playboy, GQ, Cycle World, BikeEXIF, the 'Oil in the Blood' film, and on Jay Leno's Garage. UMC works on commission with both individual clients and with factory brands including Ducati, Triumph, Moto Guzzi, Yamaha, and Zero.
The eight images below show examples of some of UMC's customisation projects and these are their model names and the bikes that they are based on.
Image 1: Lghtning Bolt/Triumph Speed Twin
Image 2: Dark Matter/BMW R80
Image 3: Starnger Thing/Triumph Tiger Cub
Image 4: Fat Tracker/Moto Guzzi V9
Image 5: Cigar Racer/Moto Guzzi V50
Image 6: Dutch/Kawasaki Z900
Image 7: Nugget/BMW R80/7
Image 8: Moment/Triumph Bonneville
Additional Images: click to enlarge