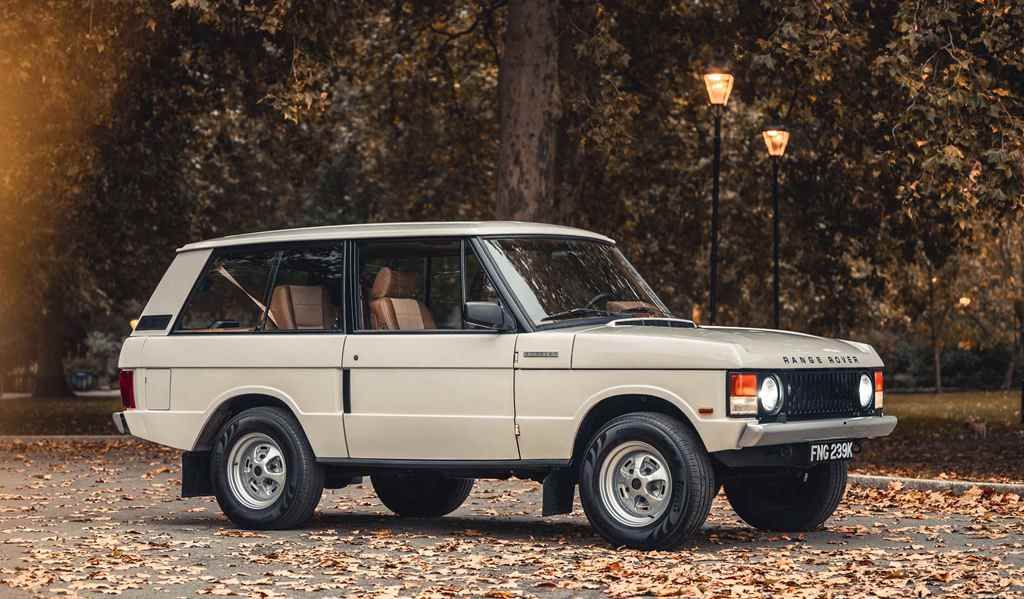 Kingsley Cars

- KR Series Range Rover Price:

POA
Last Updated On: 10/03/2022
The Kingsley KR Series  is a Range Rover Classic 2 Door which has been ​'Re-engineered' and enhanced for everyday use. The KR Series is the second in Kingsley's Reborn range. It has been re-engineered from a rust-free shell from the ground up to ensure all the upgrades work together, to provide classic style with modern-day creature comforts and driving dynamics.
In addition to being a fully restored vehicle, KR Series are reinterpreted into surprisingly capable, quick, economical and comfortable classics. The Telegraph called it the ​"Ultimate Classic Rangie". The Kingsley KR program offers a surfeit of options and upgrades to the engine, suspension, and brakes, to which can be added a wide range of cosmetic and interior options to make the vehicle truly unique and more usable .
The bodyshell is dismantled, any corrosion is cut out, then Kingsley fabricate new repair sections in the correct gauge of steel which is seamlessly butt welded into place, removing every imperfection by preparing it totally by hand. They prepare the chassis and the axles in the same way before all of the brand new drive, braking, motive and suspension parts are fitted to the rolling chassis — every single item is either refurbished or replaced. Once complete they then refit the bodyshell and start to build up the car using perfectly straightened body panels, perfectly straight rust free doors, a heated windscreen and a refurbished wiring loom.
Each car has all of its previous paint removed back to bare metal, the panels are then sent to the fabrication shop for any imperfections to be removed prior to the six-week process which delivers unrivalled paint finish. All of the panels are painted off the car, inside and out, in order to ensure a consistent paint finish over the whole area without ​'dry patches' or overspray. The high impact areas of the panels and the whole of the underside of the bodyshell are coated in 3M rubberised anti-chip protection prior to paint for additional protection, the whole of the bodyshell is painted inside and out.
Kingsley offers three different versions of KR series, the base model which is 240bhp, the 310bhp High Torque version, and the 430bhp GM Chevrolet LS version. The 310bhp High Torque version is built from a Rover block with a special crank and their high-efficiency fuel injection system to provide substantially more power and torques whilst delivering massively improved fuel economy. This can be delivered via a 4 speed strengthened and uprated automatic gearbox or a 5 speed manual. The 430bhp General Motors Chevrolet version is supplied as a brand new unit which is mated to a 6 speed electronically automatic gearbox.
Kingsley uprated suspension is fitted to their Fast Road specification which includes custom-built high-performance dampers. KR Series cars are fitted with uprated brake discs and pads which can be further upgraded to Kingsley Big Brake kit which consists of six-pot billet front calipers with four-pot rear calipers.
KR Range Rovers can be specified with beautifully trimmed Nappa leather interiors with various trim detail including double stitch quilted or Bentley Brooklands style, in Alcantara or even tartans. They provide custom wood veneering in various burr or gunstock finishes, as well as high-quality carpeting. The interiors are completely soundproofed.
All finished cars are road tested for a minimum of 500 miles.
Additional Images: click to enlarge