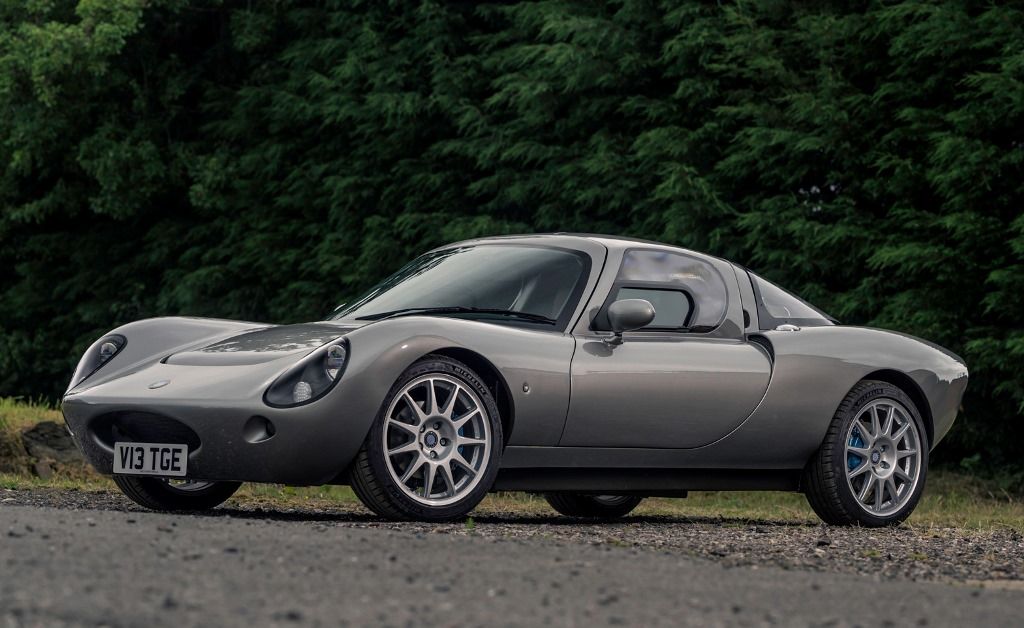 Wells Motor Cars

- Vertige Price:

from £45,000
Last Updated On: 30/07/2021
The Wells Vertige is a refined, mid-engined modern British sports car, hand-crafted in limited numbers and designed for pure driving pleasure and daily usability. The Vertige is beautiful, lightweight and compact.
Vertige follows the classic sports car ideal of all-round independent double wishbone suspension, with a mid-mounted, transversely located engine and gearbox driving through the rear wheels. The elegant and compact body is sculpted beautifully and precisely, and provides generous seating for two adults.
Starting with a clean sheet of paper, their first priority when designing the Vertige was a perfect driving position — with steering wheel and pedals straight ahead. To this, they added superb all-round visibility. And lastly, generous seat and steering wheel adjustment, with all controls perfectly placed for simplicity and convenience.
The Vertige is lightweight, strong and rigid — designed and built with a super stiff structure in a modular layout, comprising a central tub with detachable subframes front and rear. Overall, this delivers class-leading torsional stiffness of 47,000Nm. Every component has been analysed for weight saving. With extensive use of aluminium, in particular for the engine, brake calipers and floor panels, the total dry weight of the Vertige is just 750kg.
Power comes from a two litre, 4 cylinder inline, naturally aspirated petrol engine, driving the rear wheels via a 6-speed manual gearbox. Power output is 208bhp with a torque figure of 210Nm @ 6,200rpm. This results in very adequate performance figures of a 0-60mph (97km/h) time of 4.8 seconds (estimated) and a top speed of 140mph or 225km/h (estimated).
The beautifully sculpted shape of the Vertige is designed with British roads in mind — it's compact dimensions of under 4m long and 1.75 wide, are well suited to tight country lanes or narrow urban avenues. Parking is no concern: the dihedral doors are spectacular but also practical — when fully open, each door only extends 40cm beyond the existing width of the car.
The interior of the Vertige is an intuitively-designed and uncluttered environment, providing only what is necessary — and no unwanted distractions. All controls are within easy reach, and are grouped by function. The clear, legible instruments move with the steering column (adjusting for reach & rake), ensuring a perfect view of all necessary information at all times.
From the hand-stitched Scottish Bridge of Weir leather sports seats to the Alcantara dash, the Vertige is carefully and meticulously finished to exceptional quality. The smooth wooden gearknob is carved from a single block of African rosewood, its shape mirroring the contours of a conductor's baton, nestling readily in the driver's palm. The Vertige is fully equipped with the technology a modern driver needs. A 7" touchscreen display gives access to satellite navigation, DAB radio, Apple CarPlay and Android Auto. USB charge points and a phone storage tray are conveniently positioned in the centre console. Double-skinned bulkheads with foam filled sections combined with Dynamat insulation, minimise unwanted noise within the cockpit.
A drawback of many sportscars is that they typically lack the practical features needed for longer drives. The Vertige is designed to go further — a 50-litre fuel tank (with twin fuel fillers) and a full-size spare wheel are just some of the features we've built in for practicality. The 206 litre illuminated boot storage can easily accommodate a set of golf clubs, a small suitcase or a day's shopping.
Additional Images: click to enlarge