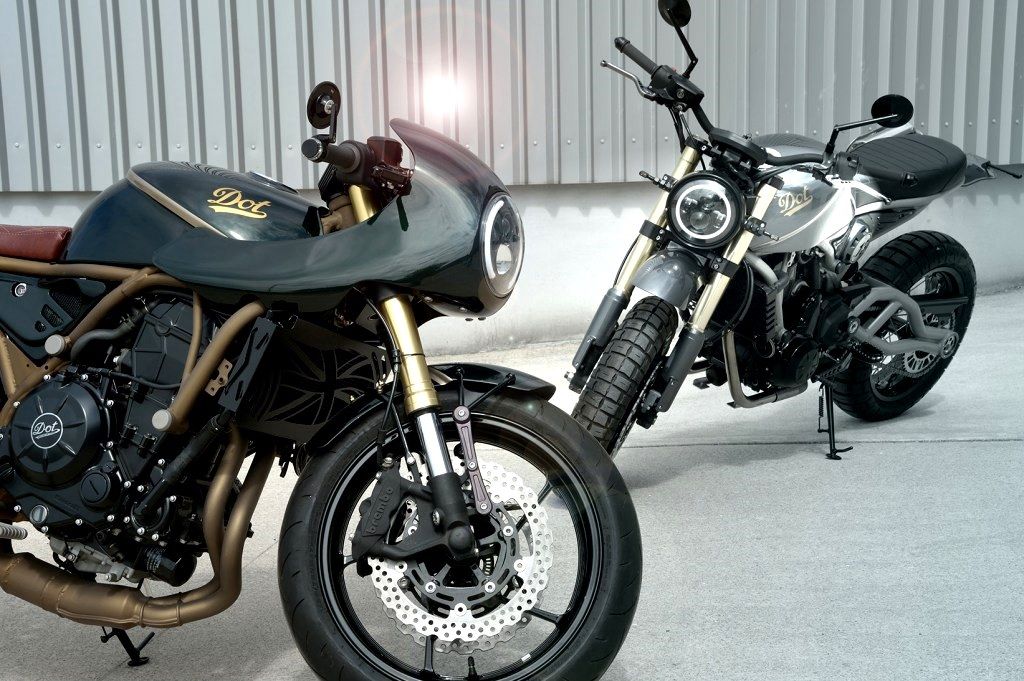 Dot Motorcycles

- Reed Racer/Dot Demon Price:

POA
Last Updated On: 21/07/2021
The historic name of Dot Motorcycles, which can trace its origins back almost 100 years, has beeen revived with the recent launch of two exciting new models: The Reed Racer (images 1-5) and the Dot Demon.
Dot motorcycles have been designed by motorcyclists for motorcyclists, then tested, rode and consulted by T.T winning and world champion riders. The engineers have done an amazing job with the drawing, shaping and creation of the motorcycles keeping the vintage look. The two models are hand-made and customisable to create an even more special and personalised rider-motorcycle bond.
Both models are powered by a 650cc liquid-cooled, 4 stroke parallel twin engine and driven though a 6-speed transmission. Brakes are by Brembo with ABS. Handmade Italian Shell Cordovan Leather for the seats to ensure a comfortable journey experience and colours are customisable.
Additional Images: click to enlarge