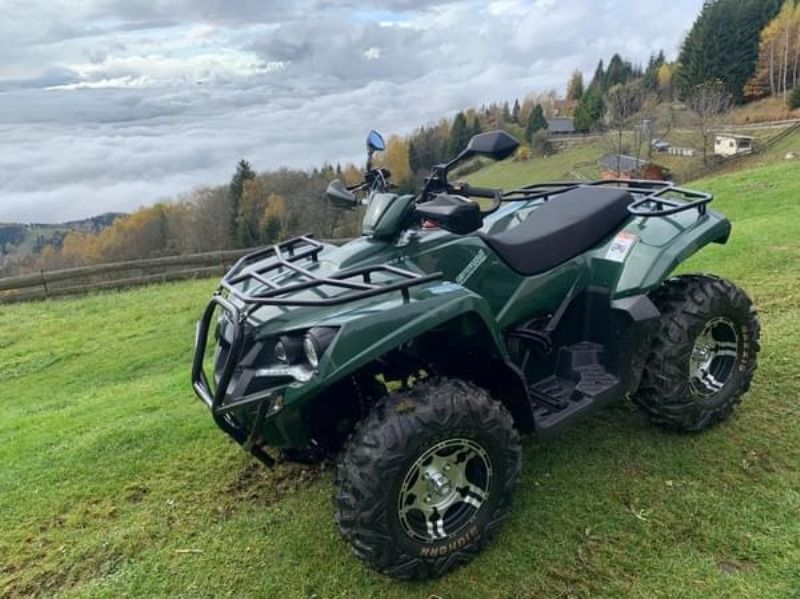 Eco Charger Quads

- Various models Price:

from £10,995
Last Updated On: 07/07/2021
Eco Charger Quads manufacture a range of what they describe as: "the ultimate electric quad bikes". With their very low noise emissions and ability to cope with almost any terrain, rough, smooth, hard or soft, they are ideal for a wide variety of scenarios including working with animals, filming, search and rescue and so much more. This means approaching livestock is a lot less worrying for the animals whether it be sheep, horses, deer or game and in areas where you are working near the public you are less likely to cause a disturbance.
Rigorous testing has ensured the Eco Charger is a reliable working tool which requires less maintenance than conventional quads. It also has less moving parts and in the unlikely event of an error, all Eco Chargers are eligible for an extendable 3 years warranty. With its 3-pin plug charging system the Eco Charger is quick and easy to charge,
Eco Chargers 4x4 ability to tow, climb and tackle any terrain is unrivalled in its class due to its weight distribution. The Eco Charger incorporates a two high and low ratio gearbox, providing 4 gears and a top speed of 30-36mph or a very low 9mph, giving amazing torque and pulling power. The towing capability in low-low gear is unmatched in its class.
Eco Charger currently manufacture the following ranges:
Lithium Power Source: PURE (2WD) POWER (4WD) PRESTIGE (4WD)
Lead Acid Power Source: PREMIER (2WD) PEDIGREE (4WD)



Additional Images: click to enlarge