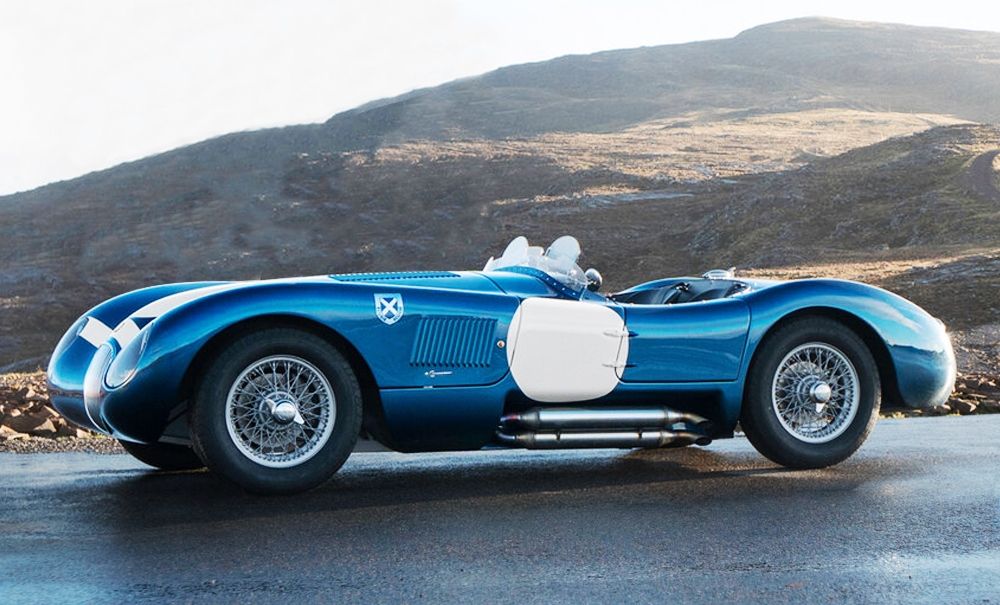 Ecurie Ecosse

- LM-C Price:

POA
Last Updated On: 23/01/2021
Ecurie Eccose, Scotland's legendary motor racing team and makers of the fabulous LM69, are embarking on a continuation series of the Jaguar C-Type, the car that brought them so much success in the 1950s. Just seven will be built.
Ecurie Ecosse have created the new car to pay homage to their past success, to be called the LM-C. Current Ecurie Ecosse patron Alasdair McCaig said of their new car: "How better to celebrate the historic success of the Ecurie Ecosse C-types than to manufacture a batch of cars in their honour? The seven priceless chassis raced in period still exist today, coveted by their lucky owners, occasionally seeing the light of day for race or concours events. With the new LM-C we are paying homage to these cars by creating a numbered sister car to each one. Meticulous in their detail, like their forebears, hand-built in Coventry and tuned by Ecurie Ecosse technicians."
The Ecurie Ecosse LM-C retains all the key elements that contributed to the roaring success of the 1950s Jaguar racer while, in the true spirit of co-founder 'Wilkie' Wilkinson, making considered improvements. The aerodynamic shape remains, still crafted from thin-gauge aluminium alloy and mounted to a steel spaceframe chassis, but wider and stiffer than before, laser-cut for accuracy. The sonorous Jaguar straight-six XK engine remains too, although capacity has been increased to 4.2 litres and fuel injection fitted to bring power up to 300bhp.
The suspension and disc brakes have been uprated to cope with the additional performance and a five-speed gearbox added to maximise acceleration and top speed. The detail of the car is breath-taking, with the hand-crafted aluminium bucket seats clothed in supple blue leather by Crest, hand-airbrushed Ecurie Ecosse shields adorning the car's flanks, and Tag Heuer 'Master Time' stopwatches on the dashboard.
Additional Images: click to enlarge