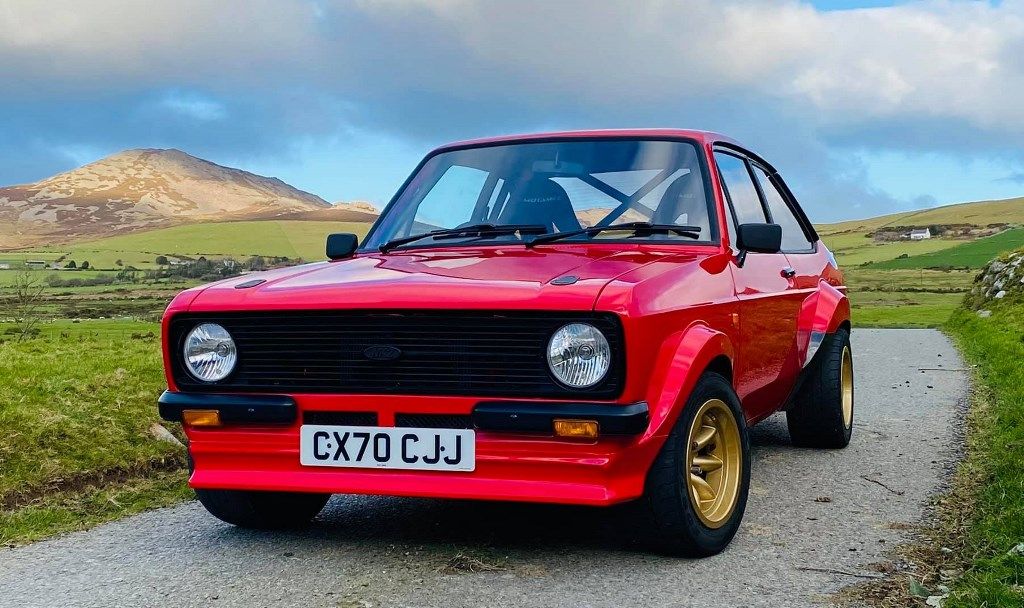 MST Cars

- Escort MK1/2 Price:

From £69,000 + VAT
Last Updated On: 14/01/2021
The well-established rallying supply company MST (Motorsport-Tools) are now offering new-build MK1 and MK2 Escorts in various stages of road and competition specification.
The new bodyshells are hand made in the UK on special bodyshell assembly jigs, using the latest welding equipment and genuine Magnum panels. There are several bodyshell options including Type-49 with additional strengthening, Mk1 Flared 'Mexico' or Bubble arches, Mk2 Standard or 'Tarmac' alloy arches and Full 'Group-4' rally prepared bodyshell.
Both MK1 and Mk2 models can be supplied in various specifications dependant on the end use. These are Fast Road and Touring, Fast Road and Track, Group 4 Rally Car and at the top the Ultimate Rally Car. With the Group 4 bodyshell the stage 3 & 4 cars are based on the original 'Group-4' rally cars of the 70's. Bodyshells are heavily modified to improve handling and strengthen the car. All 'Group-4' bodyshells are built from the ground up with all modifications integrated into the assembly process giving a true factory built 'Group-4' specification rally car.
These cars don't have to be Ford-powered, although a popular choice is the new, naturally aspirated Ford Duratec 2.5 litre engine on billet alloy throttle bodies which offers 200 BHP and plenty of torque, with various map settings for road or track. Other options include the Millington Diamond and BDG engine upgrades and this engine can be upgraded to BDG that is set up for road or full rally/race trim for a competition spec car. For the ultimate modern engine we offer the 2.5 Litre Millington Diamond with power up to 350 BHP in full rally/trace trim.
Gearbox options include the MX5 based H-pattern 6-speed or a 5-speed Ford based type-9 with heavy duty internals and close ratio gears. The gearbox can be upgraded to a sequential 5 or 6 speed, more suited for motorsport use they can also be used for the road and track.
Standard brakes are AP Racing 4-pot motorsport calipers on the front with various vented disc diameters, based on wheel size. Rear 2-pot calipers on a solid disc with additional mechanical handbrake mechanism. There are various options for the suspension, axles, wheels and tyres dependant on model specification.
For the road cars the interior can be trimmed based on the original Escort or can be custom trimmed to your requirements by our bespoke trimmers, the options are endless. For MST's rally car builds weight saving takes priority. they have a vast range of FIA race seats, harnesses, steering wheels etc. With a wide range of other interior safety equipment also available.
They also offer a wide range of parts and accessories for the fast road or touring car.
Additional Images: click to enlarge