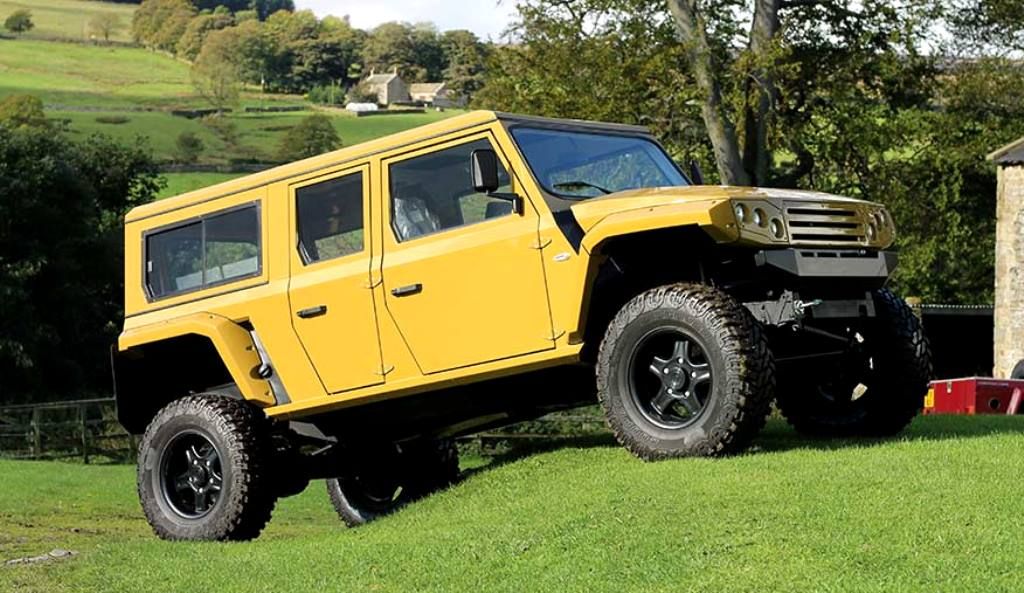 Ibex Automotive

- Ibex F8 Price:

POA
Last Updated On: 26/11/2020
The Ibex F8 is the fourth generation version of this incredibly tough off-roader. There has been a build up of interest in this type of no nonsense workhorse since the demise of the previous Land Rover Defender.
The F8's sturdy ladder chassis and cabin monocoque is formed out of laser-cut steel plate and the folded aluminium body panels are riveted and bonded to the framework, making them easy to replace if damaged. The bonnet and wheel-arch extensions are made from GRP. The wheelbase can be built to almost any length, but standard ones for the Ibex F8 are 236cm (93in), 254cm (100in), 315cm (124in), 330cm (130in) and 368cm (145in).
A novel feature of the F8 is its centrally mounted winch, which has cables running through the chassis to the front and rear bumpers, allowing the vehicle to pull in either direction using a single winch,
The drivetrain is a Land Rover-style, permanent four-wheel drive setup with centre and axle diff-locks, teamed with a manual or automatic transmission. There is a choice of diesel and petrol powerplants available, with a full EV version planned for 2021. A popular engine choice is the Land Rover TD5, which can be tuned to give over 200bhp.
When it comes to the vehicle build, the customer has the option of specifying brand-new components or using a low-mileage donor vehicle to source the engine, transmission and some of the running gear. The latter option obviuosly makes a big difference to the final price. Unusually for this type of vehicle, the F8 can also be supplied in basic kit form, to be mated up with donor engine, transmission and running gear.
Inside the F8 can be specced from the basic hose-out interior to fully carpeted, leather comfort with sophisticated entertainment systems (image 6).
Additional Images: click to enlarge