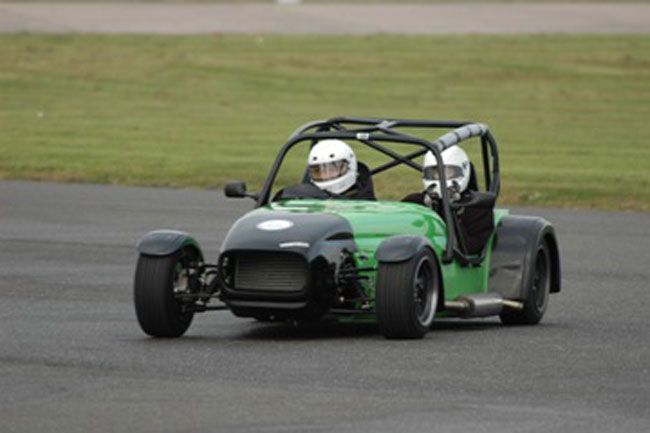 Westfield Sportscars

- Aerorace Price:

from £23,799
Last Updated On: 28/05/2020
The Westfield Aerorace is the pure track version of the open two seater Sport range, with lightweight 'Sport S' chassis and powered by a Ford 2.0 litre Zetec engine with a typical power output of 150bhp (uprated power options available). Safety features include an MSA approved plumbed fire extinguisher system, an FIA approved full roll cage and a 5 point harness for the driver. Uprated race springs, four pot caliper brakes and 13" race wheels and tyres complete the Aerorace's competition credentials.
This car offers a fast and cost effective entry into club racing, or a rapid tool for track days. Included in the list of optional extras are FIA approved race seats, quick release steering wheel, digital dash and GPS data logger.
The Aerorace is also available as a self-build project.
Additional Images: click to enlarge