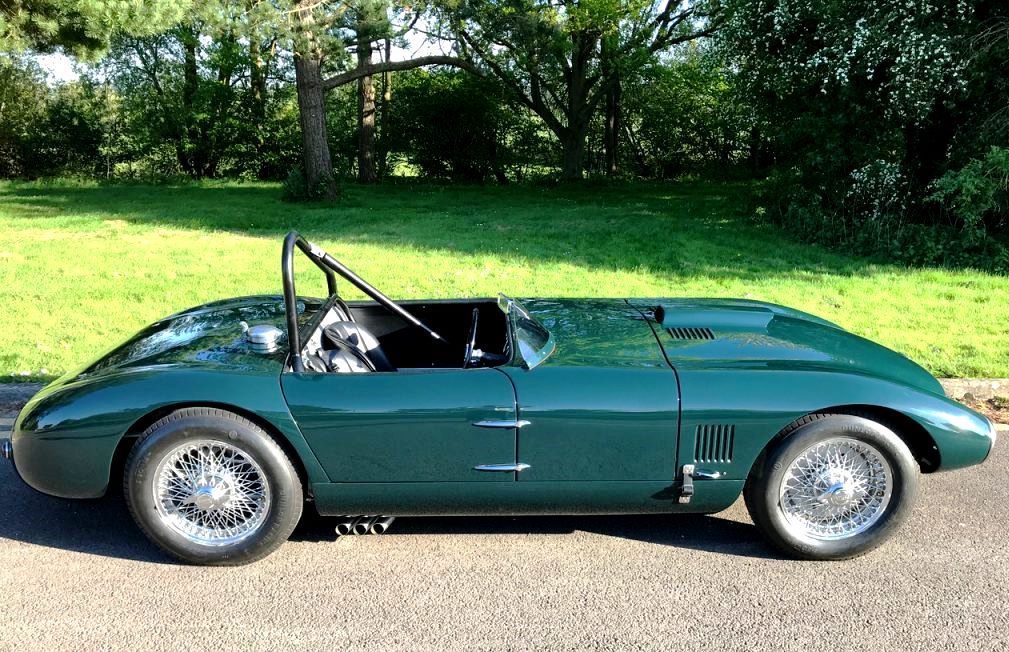 Allard Sports Cars

- Allard JR Price:

POA
Last Updated On: 08/07/2020
The continuation Allard JR has been built to identical original specifications as per the seven previous JR's (race number 4), which Sydney Allard and Phillip Fotheringham-Parker raced at Le Mans in 1953, leading the race at the start.
It is a rare car, only seven examples were manufactured between 1953 to 1955 (chassis numbers 3401 – 3407) by the Allard Motor Company. They are now valued from £450,000 to £850,000, depending on past ownership, condition and race history.
This JR is number eight in line. The first and only genuine authentic Allard built since 1958. It marked the first step in the revival of Allard as a car builder after a gap of over 60 years. An authentic Allard built at Allard Sports Cars, by Lloyd and Alan Allard, grandson and son of Sydney Allard with support from engineers who originally worked for Sydney at the Allard Motor Company and carrying revived Allard chassis number 3408.
Following the archive drawings and specifications for the JR, created by Dudley Hume, these cars are hand-built to top quality modern standards with a handcrafted aluminium body. All models are available in left or right hand drive, to road or race specifications and can be tailored to specific customer requirements.
Painted in British Racing green with black seats and trim, it is being sold with FIA HTP race documents. It is fitted with the correct Cadillac 331 ci V8 engine, three speed LaSalle gearbox, quick gear change style differential incorporating inboard Alfin drum brakes, with a De-Dion rear axle arrangement. For FIA approval it has all the necessary safety features including roll bar, full harness seat belts, foam filled fuel tank and battery isolation switch.
Technical back-up and race support is available and JR 3408 is ready to race. We can supply it with an Allard covered trailer if required.

Additional Images: click to enlarge