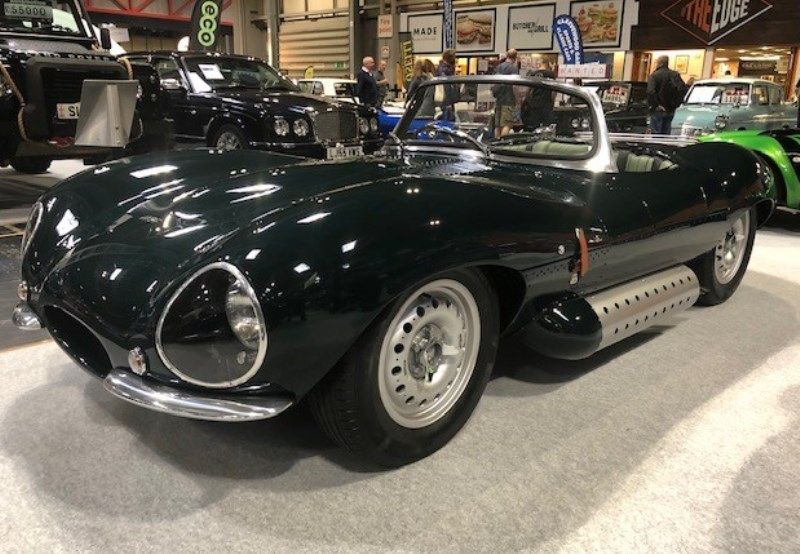 AK Sportscars

- AKSS Price:

POA
Last Updated On: 15/12/2019
The new AKSS is a recreation of the Jaguar XKSS, the iconic 1957 sports car, from AK Sportscars who already offer their highly regarded AK427 Cobra replica.
The AKSS follows the beautiful flowing lines of the original Jaguar XKSS to produce a replica faithful to the original timeless design. Even the fuel injection throttle bodies recreate the presence of triple twin-choke Weber carburettors. The fuel-injected 4.2 litre Jaguar XK engine is tuned to ensure that rapid progress can be made with ease on the open road. Yet with a wide power band, the AKSS remains docile in traffic to allow fuss-free urban driving.
Transmission is a modern 5-speed gearbox with a standard Jaguar clutch.
Using modern brake pad material and discs on all four wheels, the AKSS provides reassuring stopping power to match the performance in any conditions. Modern independent suspension on all four wheels ensures that the driver can explore the dynamic abilities of the car to the full whilst retaining a comfortable ride on longer journeys.
In the cockpit the instruments are of period design with classic period switch gear. Interior seating faithfully copies the 1957 original available in black, red, and green leather. Full weather gear, including a mohair hood, is available as an option.
The elegant body is manufactured from a high grade composite material made and finished in house and painted in British Racing Green, Dark Blue, or Silver. Other colours are available to customer's choice.
Each AKSS is an individually hand-built vehicle ensuring limited production.

Additional Images: click to enlarge