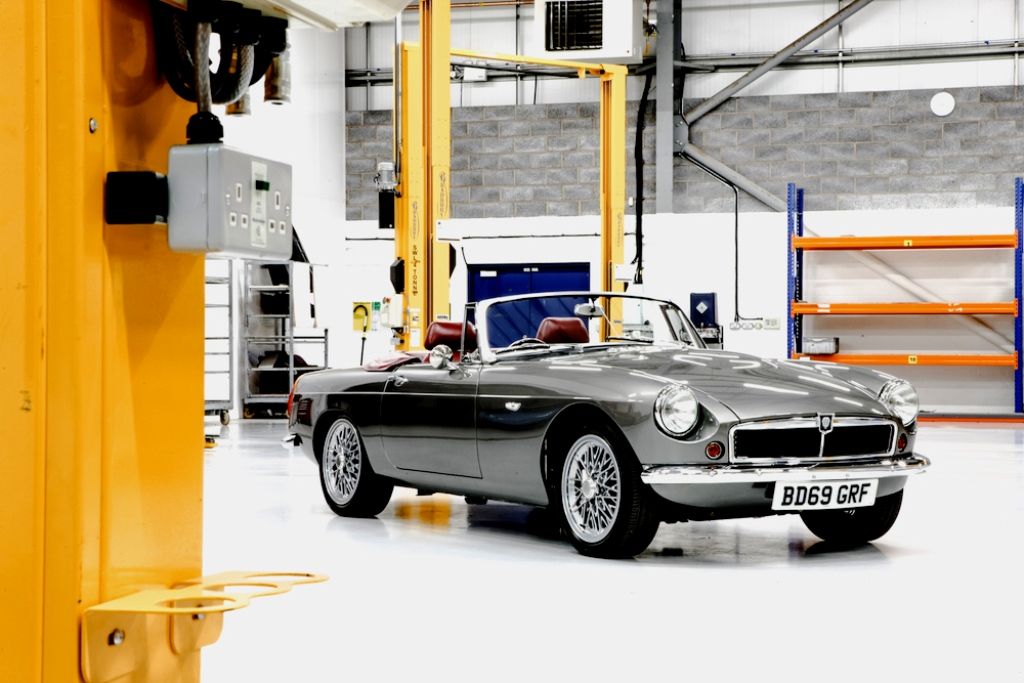 RBW Electric Classic Cars

- EV Roadster Price:

from £90,000 plus taxes
Last Updated On: 09/10/2020
The RBW EV Roadster was inspired by Managing Director Peter Swain's first car when he was aged just 17 years old. Peter and his team have now created their MGB Roadster as a fully developed classic EV (Electric Vehicle), which affords all the stylings of the 60s, yet, re-imagined, preserves this iconic design for the future classic motorist.
To ensure owners comfortable driving and complete safety, rather than taking an old body shell with distressed and tired metal, RBW has partnered with British Motor Heritage to provide brand new body shells.
Peter explains: "In our research and development, we put the cars through vigorous testing which showed just how much pressure is on the body as well as the components. Such is the power of the engine, we used new components wherever possible to ensure the best for owners to enjoy from their classic electric sports car".
As with all cars, the design evolves over the years and improves. The RBW recreation has had the body de-seamed, with modern lighting, electric windows, central locking, and air-conditioning added for the driver's comfort. An LCD instrument panel sits within the dashboard of the British hand-built leather cockpit, bringing together modern technology with classical style.
RBW has been working with Continental AG and its subsidiary Continental Engineering Services (CES), one of the largest engineering service providers to the automotive industry. Continental has adapted one of its off-the-shelf 70kW electric transaxles and converted it to a rear-mounted powerplant, while the front-mounted batteries are supplied by Hyperdrive. Chassis specialists Development Engineering & Enterprise have been responsible for creating the bespoke rear subframe that houses the motor and related wishbone and coil spring independent rear suspension along with the front suspension and braking system.
Performance figures for the EV Roadster are a 0-60mph (97km/h) time of 8.5 seconds and a top speed of 95mph (153km/h). The top speed can be increased if required. Range is 160 miles and a charge using 3.5kw takes eight hours, Using a 7.0kw chrager reduces this time to 3-4 hours. The electric powerplant delivers an eqivalent 94bhp with 226N of instantaneous torque.
The cars have a three-year, 24,000 mile warranty and are fully supported nationally with OEM products and engineers. An initial 30 examples of the hand-crafted models will be created.
Further model developments are already underway with a fixed head GT version to follow in 2021 along with a second RBW electric recreation. An initial 30 examples of the hand-crafted models will be created.he limited-edition hand-crafted models, with an initial 30 examples created
Production begins early 2021 with prices starting from £90,000 plus taxes, with an initial £5,000 deposit. Orders are already being taken with RBW taking the car to clients for Covid-safe test drivs.
Additional Images: click to enlarge