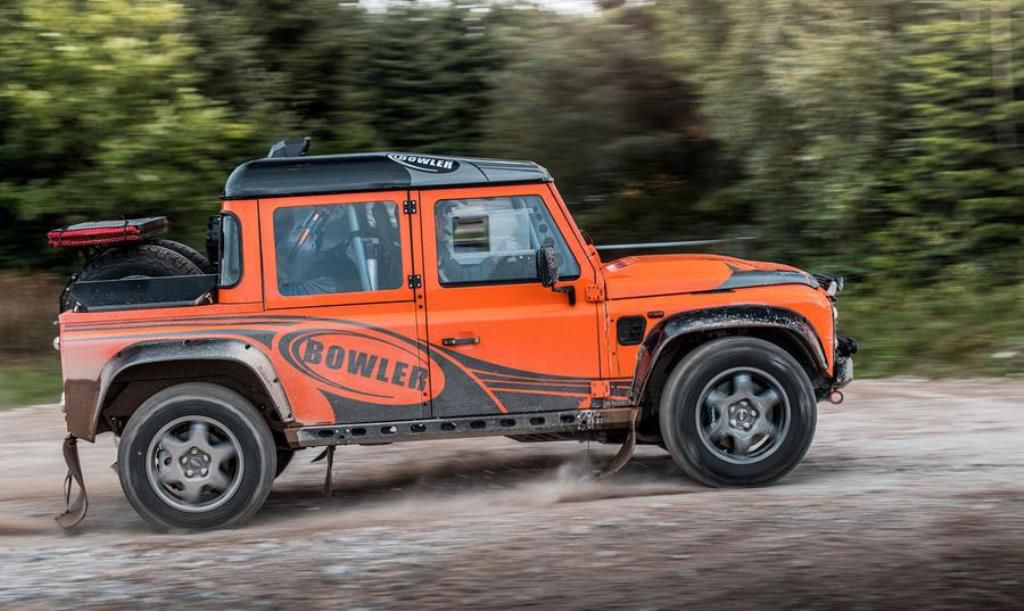 Bowler

- Bulldog Price:

POA
Last Updated On: 18/02/2019
The Bulldog, Bowler's next generation and most recent model, was launched in 2016, initially as a prototype and test vehicle for the company's new Cross Sector Platform. It's a vehicle very much in the tradition of Bowler's road-legal, rally raid off-road specials.
Coupled with its acclaimed Land Rover Mono-turbo V6 diesel and Supercharged V6 petrol powertrains and suspension, the Bulldog's impressive performance, style, stability and rigor has earned it international appeal. With its FIA-approved roll cage becoming an integrated part of the car's structure, the Bulldog is effectively a full spaceframe competition car.
The 280bhp diesel will be the most popular choice for rally raiding, due in part for the a much smaller fuel tank required to cover each 250 mile rally stage. Transmission is the Land Rover eight-speed ZF gearbox coupled with Bowler's own clever cooler, fed by an air scoop on the roof.
The much wider track of the Bulldog sets it apart from the standard Defender on which its overall design is based
Inside the Bulldog there is a familiar Defender dashboard with some improvements to ergonomics, fixed bucket seats, six point harnesses and the addition of competition data instrumentation. It is very much a serious competition car environment.
Hand built to order with Bowler's expertise and craftsmanship, the Bulldog is available in standard trim or with a range of optional extras and accessories, ensuring it's equally at home whatever the conditions.
Additional Images: click to enlarge