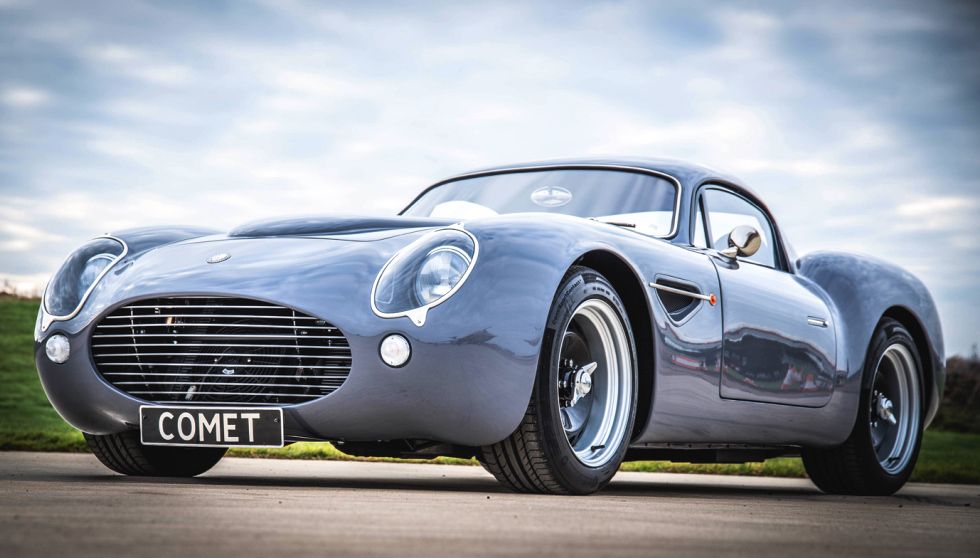 Dowsetts Classic Cars

- Comet Price:

from £140,000
Last Updated On: 18/02/2019
Dowsett Classic Car's latest project is the Comet, a two-seater, fixed-head coupé designed in the image of iconic sports/racing cars of the 50/60s.
The look may be pure classic, but the underpinnings are very much up to date. For a start, the Comet is powered by the tried and tested GM LS3 6.2 litre V8 which in this form produces almost 430bhp. Very adequate for a car weighing in at just over 1500kg. Performance figures back this up, with a 0-60mph (97km'h) time of just 3.9 seconds and a top speed of 150mph+ (241km/h). Transmission is a 5-speed Manual Tremec T5 gearbox. Customers, however, will be offered a choice of various mechanical options when they commission a Comet.
The body is made from a lightweight composite sitting on a Dowsetts' steel box frame.
The interior is a comfortable place to be, swathed in hand-finished quilted leather, Alcantara, polished metal and finished off with a wood-rimmed Motalita steering wheel.
Additional Images: click to enlarge