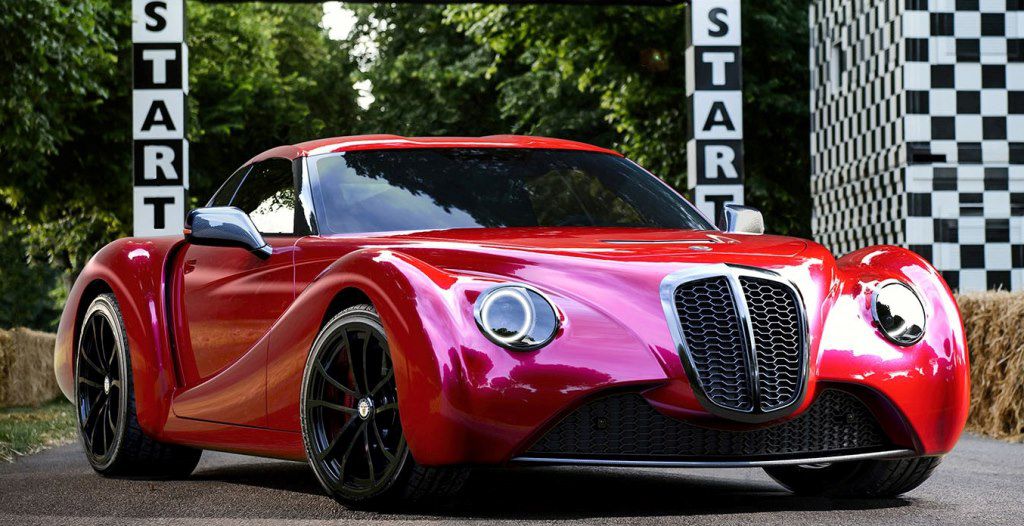 Eadon Green

- Zeclat Price:

POA
Last Updated On: 06/08/2018
The new Eadon Green Zeclat is low, wide, curvaceous and beautiful, and employs simple, elegant lines to create a stunning body shape. The style is reminiscent of the aero cars created in the 1930s by famous French coach builders, such as Figoni & Falaschi, Bugatti, Chapron, and PourTout.
The Zeclat may owe its inspiration to the Art Deco period but, by pairing an aluminium and carbon-nano-composite panelled chassis with a lightweight carbon fibre bodyshell, it is a thoroughly modern masterpiece. Strategically placed vents cool engine, brakes and transmission, whilst the body design works in concert to stabilize the car at speed.
Inside, the "aero-style" wrap around cockpit puts the Zeclat driver firmly in charge of the electronics that control the driving dynamics, while the passenger has switchgear for seats and heating/cooling ventilation. The standard cabin is dressed in hand stitched, soft and supple Bridge of Weir Leather, a Scottish company established in 1905, together with carbon fibre or piano black gloss fascia, finished with polished aluminium detail work.
The Zeclat draws its power from the legendary Chevrolet LT1 V8 engine, 6.2litre, naturally aspirated and offering an astounding 460hp, 465lb-ft of torque and a 0-60mph (97km/h) time of 3.6 seconds.
With its engine nestling at the back of the engine bay, the Zeclat has a near 50/50 weight distribution. With performance traction management, electronic limited-slip differential and launch control, the Zeclat connects its power to the ground with great precision.
The Zeclat features an 8-speed paddle shift automatic gearbox with a close ratio gear spread for blindingly fast gear changes. A 7-speed manual gear box with Active Rev Match, a smart system that provides smooth gear change throttle blips, is available as a no-cost option. The car features large standard Brembo 14.6"/14.4" two-piece steel brake rotors and offers a choice of six standard sports road wheels, fitted with Michelin Pilot Super Sport run-flat summer-only tyres. Winter tyre sets also available.
As part of the considerable technology on offer in the Zeclat, a Mode Selector allows drivers to tailor virtually every aspect of their car based on road conditions and their driving preferences. With the turn of a dial, five distinct driver modes electronically calibrate up to 12 variables, optimizing everything from steering to throttle control for peak performance in every environment.

Additional Images: click to enlarge