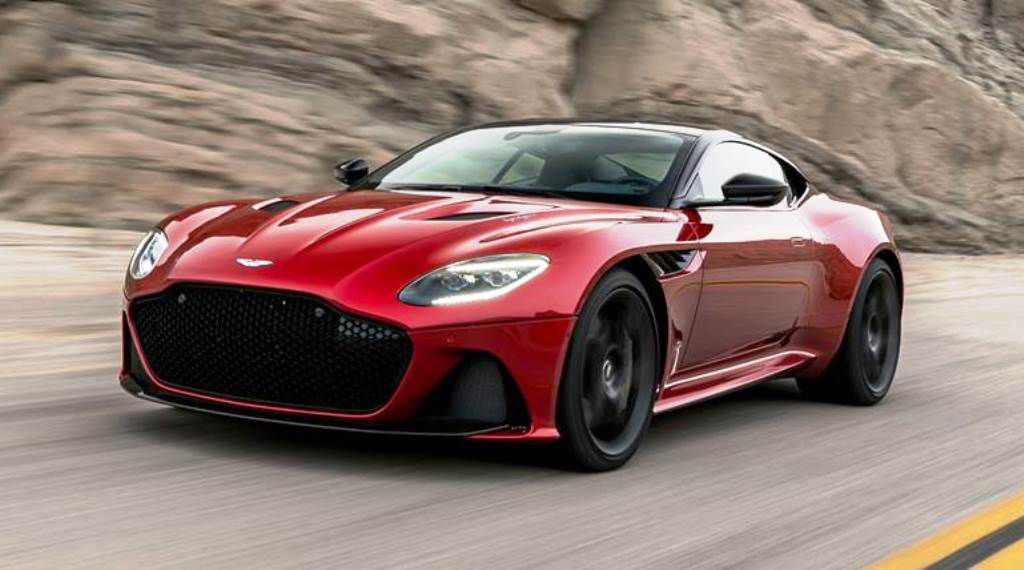 Aston Martin

- DBS Coupe/Volante Price:

from £253,500 OTR
Last Updated On: 18/01/2022
The Aston Martin DBS is a true thoroughbred that marks the return of not one, but two illustrious names. With DBS, Aston Martin is reviving an iconic nameplate that first appeared on in 1967.
Clad using immaculately sculpted carbon fibre body panels this latest model is blessed with muscular, highly individual styling. A look that's perfectly matched by epic performance courtesy of Aston Martin's 5.2-litre twin-turbo V12, tuned to produce tremendous power and immense torque for breath-taking response and extraordinary in-gear performance.

As the British marque's magnificent new Super GT flagship, DBS replaces the esteemed Vanquish S. That's a tough act to follow, but one it was born to do. With 725PS, 900Nm of torque, a top speed of 211mph (340km/h) and blistering acceleration that dispatches 0-62mph (100km/h) in just 3.4 seconds and 0-100mph (161km/h) in 6.4 seconds, DBS Superleggera is a car dedicated to delivering an unforgettable driving experience and class-leading in-gear acceleration, with 50-100mph (80-161km/h) achieved in fourth gear in a mere 4.2 seconds.
DBS deploys its prodigious power and torque to the rear wheels via a new rear-mounted ZF eight-speed automatic transmission. Both the powertrain and chassis have a choice of three dynamic modes – GT, Sport and Sport Plus – which can be selected by the driver to intensify or relax DBS responses according to the needs of the driver.
DBS Superleggera features a generous level of standard equipment, including keyless entry, tyre pressure monitoring system and a 360-degree camera with Parking Distance Display and Park Assist. The audio system has DAB plus Bluetooth audio and phone streaming, iPod, iPhone and USB playback. There is also an integrated satellite navigation system and wi-fi hub.
As befits its flagship status, DBS features a high level of craftsmanship with extensive scope for personalisation via a generous choice of options. Supple, aromatic leather and Alcantara upholstery comes as standard, as do the Sports Plus performance seats and steering wheel.
There is a choice of two alloy wheel designs: the standard 'Y' Spoke Forged Wheel and the Lightweight Twin Spoke Forged wheel. Both are 21" in diameter and fitted with Pirelli tyres developed specifically for DBS Superleggera. There is also a choice of striking Designer Specifications, with specially chosen colour and trim combinations selected by the Aston Martin Design Team to accentuate certain aspects of DBS character.

In April 2019, Aston Martin announced a Volante open top version of the DBS (images 7 & 8). Mechanical specification is similiar to the Coupé, resulting in near identical performance figures. Roof operation takes fourteen seconds to open and sixteen seconds to close.
Additional Images: click to enlarge