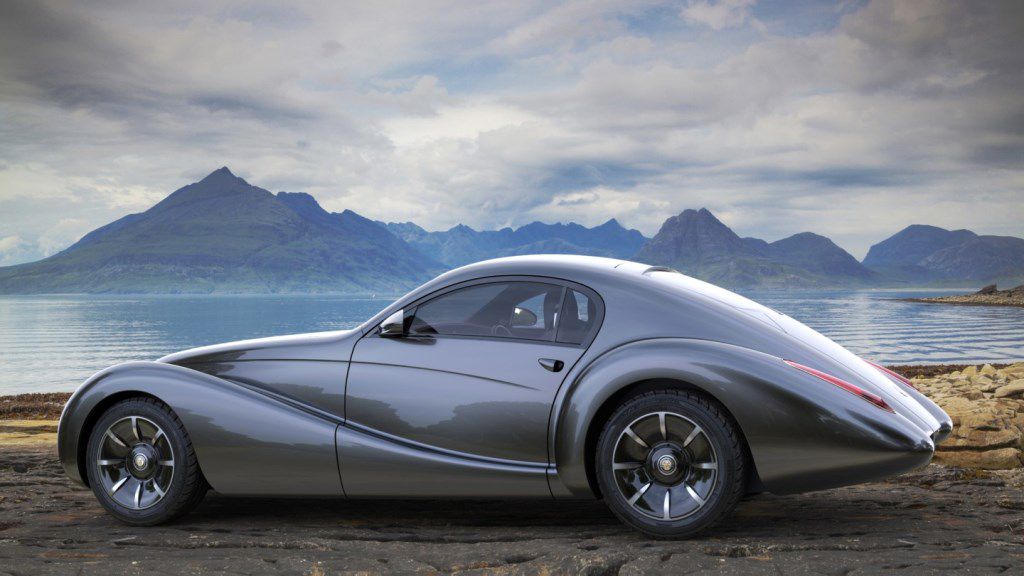 Eadon Green

- Black Cuillin Price:

POA
Last Updated On: 06/08/2018
The Black Cuillin, or project "FE57" as it started out, was to explore the idea of a romantic Grand Tourer of 1930s style in a collection of 2D sketches and visuals, considering the interior and exterior themes as well as the type of car it should be. The designer, Felix Eaton, was originally inspired by an Alfa 8C 2900 convertible but his main passion had always been the Coupe, so a Coupe body was decided upon.
Refined, elegant, powerful, quiet, exclusive and luxury were all words used when discussing the project. This led to the need for a large, imposing machine of the very highest quality, evoking the romance and financial power of the people who drove such machines across Europe at a time when such journeys seemed impossibly daring!
A detailed analysis was undertaken to identify a modern chassis and power train that would satisfy a discerning driver of the 21st century. In addition, only the best materials would suffice for an Eadon Green car, and an aluminium coach built body was specified.

Additional Images: click to enlarge