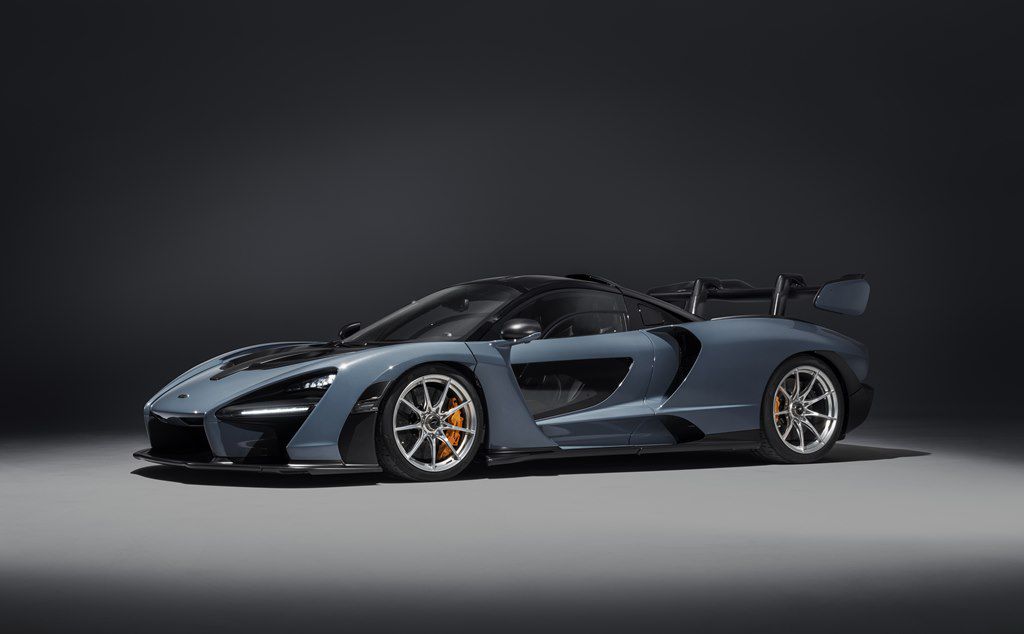 McLaren

- Senna/Senna GTR Price:

POA
Last Updated On: 04/03/2020
The McLaren Senna is the personification of McLaren's DNA at its most extreme, creating the purest connection between car and driver. It is the most track-focused road car they have ever built, and it will set the fastest lap times of any McLaren to date. It is legalised for road use, but not sanitised to suit it. Inspired by one of McLaren's greatest racing drivers, the McLaren Senna is utterly dedicated to allowing the driver to be the best they can possibly be.
It is the lightest vehicle they have built since the iconic F1, with their most powerful road car engine to date. This combination creates a staggering power-to-weight ratio of 668PS-per-tonne (659bhp). It is the most direct and responsive McLaren ever built, surpassing even the McLaren P1™ GTR, to create the purest connection with the driver. The McLaren Senna is a new track benchmark for McLaren.
The 800kg of downforce in Race mode at significantly less than maximum speed (155mph or 250km/h) is phenomenal, and the McLaren Senna creates, maintains and controls its aerodynamic performance to ensure the driver has the confidence to explore the limits such downforce unlocks.
The company thinks of the McLaren Senna as a race car – they have designed and built it to perform on the track first and foremost. Carbon fibre is used for the monocoque, the body and everywhere they need lightness, rigidity and strength – it is the reason the McLaren Senna is the lightest road vehicle McLaren Automotive has ever built.
800PS and 800Nm from a 4.0-litre twin-turbocharged V8, the most powerful internal combustion engine McLaren has ever built. 800kg of downforce made possible by pioneering active aerodynamics. The lightest McLaren since the iconic F1 with dry weight of under 1200kg. A power-to-weight ratio of 668PS-per-tonne (659bhp) that ensures it will set the fastest lap times of any McLaren road car to date. 0-124mph (0-200km/h) in 6.8 seconds and a top speed of 211mph (340km/h). Next-generation carbon ceramic brakes that utilise racing technology.
When Ayrton Senna arrived at McLaren in 1988 he was an outstanding young driver, but he wasn't yet the complete champion he would become during his time with the team. At 28 years old he was starting his fifth season in Formula 1 with six wins under his belt; at McLaren he would convert all that promise into three World Drivers' Championships.
As a subsequent development to this extraordinary car, McLaren launched the Senna GTR. Best descibed in the company's own words: "It has all the same spirit. But, freed from all road and motorsport rules, it pushes things to the max. Pared-back, pumped-up then unleashed for track use only… it is, simply put, ferocious". (images 7 and 8)
Additional Images: click to enlarge