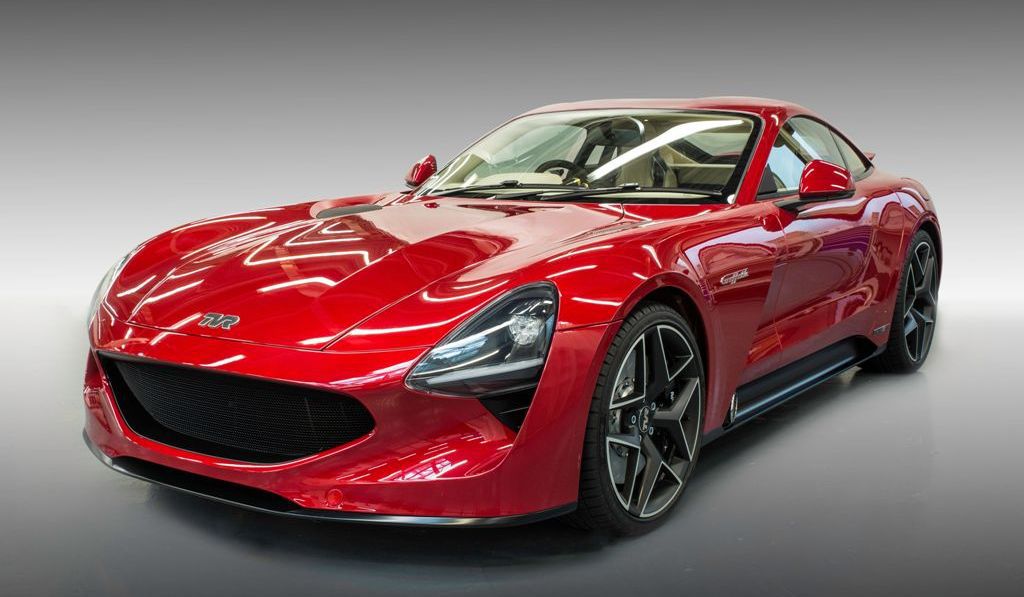 TVR

- Griffith Price:

POA
Last Updated On: 22/05/2018
The new team at TVR wanted to ensure that the all-new Griffith embraced the following criteria: it hade to be British in every way and true to TVR's DNA and heritage. This meant being V8 front-engined with manual transmission and rear wheel drive, in addition to being a two seat convertible/coupé and breathtaking in appearance and performance. The new car has arguably achieved all of this.
Employing a full ground-effect aerodynamic package to deliver outstanding stability and handling capabilities, the new TVR has been designed and engineered with driver focused performance and safety as its main priority.
The use of side exhausts allows a flat floor configuration generating downforce by channeling the airflow along the underside of the vehicle to suck it towards the road. By employing ground effect in the new car's design, TVR has ensured it remains unflinchingly stable at high speeds while delivering exceptional handling and cornering capabilities.
The all-new Griffith features a 5.0 litre V8 powerplant with custom clutch, flywheel and ECU. In addition, a dry-sump and other enhancements by Cosworth, together with a 6-Speed manual gearbox from Tremec, are designed to deliver a class leading 400 bhp per tonne power-to-weight ratio.
Gordon Murray Design's unique iStream process, in addition to being extremely lightweight, delivers exceptional torsional rigidity and passive safety capabilities. The vehicle's carbon fibre composite construction boasts a rigidity of almost 20,000 Nm per degree and is also designed to direct impact forces to the tyres for increased safety. The new car also features airbags, ABS and ESP.
A convertible version of the Griffith is a likely future development. Images show a pre-production prototype.
Additional Images: click to enlarge