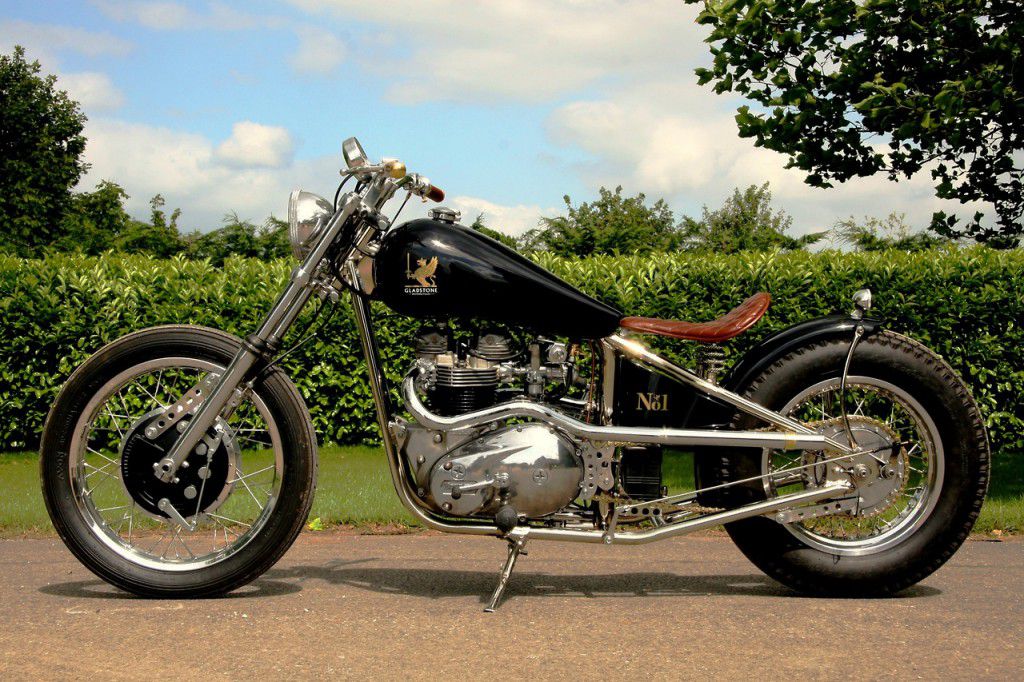 Gladstone Motorcycles

- The Gladstone No 1 Price:

POA
Last Updated On: 26/08/2017
Only nine of the inaugural Gladstone No.1 will be built, with delivery starting in April 2014. Each Gladstone No.1 requires a build programme lasting 6 months being delivered with a brass plaque on the oil tank to denote the production build number.
The Gladstone No.1 is powered by a blue printed classic T140 750cc Triumph engine, complete with a five speed, left hand shift gear box and is wrapped in a bespoke Metisse designed nickel plated frame.
The Gladstone No.1 features exclusive, handmade bespoke parts only available from Gladstone Motorcycles:
Bespoke Metisse-designed nickel-plated frame, 5" Gladstone Smith's speedometer, billet-milled Tri-bar headlight and rear light housing LED light, vintage style brass-bound battery box, hiding the latest lithium batteries, hand-crafted, diamond stitched plush leather seat and grips, string-twisted seat strings, bespoke alloy petrol tank and fake oil tank, bespoke designed side stand and rear mudguard stays, plus copious amounts of handmade brass and copper pipework and bracketry.
Options listed are electric start and Metisse exhaust baffles. Paint can be any colour as long as it's Enamel Black.
Final say on the seat, grips and bars are at the customer's discretion.
Henry Cole, CEO of Gladstone Motorcycles, is pictured on left in image 8.
Additional Images: click to enlarge