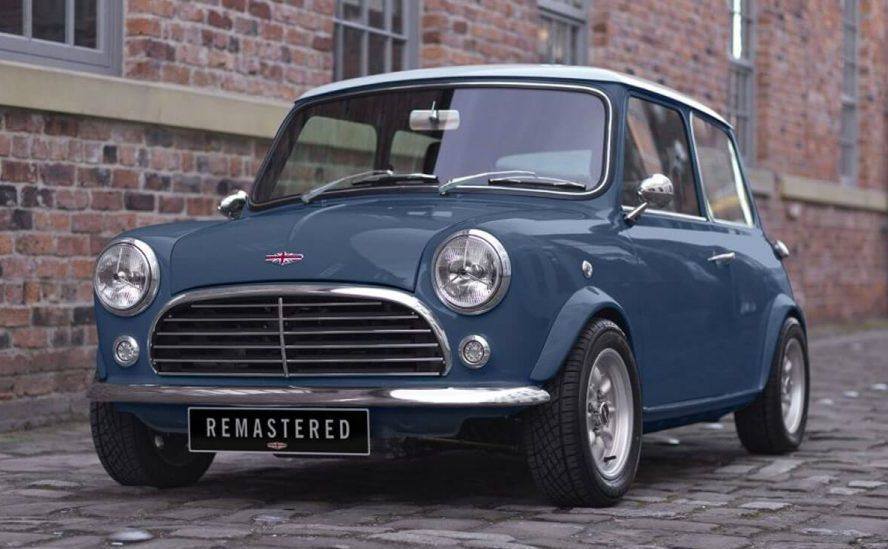 David Brown Automotive

- Mini Remastered Price:

from £90,000
Last Updated On: 23/05/2021
The Mini Remastered by David Brown Automotive is their eagerly-awaited second model, following on from the success of the Fastback GT. Based on a classic Mini, Mini Remastered combines the iconic Sixties car's looks with the David Brown Automotive design language, unique coachbuilding, modern technology and luxury hand-finished materials – all handbuilt at their new Silverstone HQ in Great Britain.

Designed to be the ultimate in town and city driving, Mini Remastered uses a range of luxurious materials and finishes to create the ultimate modern classic . The first of its kind, each car is built by hand from the ground up using brand new body panels which have been perfectly engineered to create smooth and accurate surfaces with perfect shut lines. The exterior shape has been refined, visually softened and 'cleaned' by de-seaming the silhouette and welding in bespoke structural beams, with additional support struts added for rigidity. Each car also undergoes a laborious sound-proofing process to ensure passenger comfort in the cabin.

It includes a bespoke aluminium grille and a full LED exterior rear light cluster with the same jewel-like details and bezels as found on the Speedback GT. Each car will have handcrafted enamel David Brown Automotive badges and modern detail touches such as puddle lights fitted to each classic bullet-style wing mirror.
The original engine has undergone a complete transformation, having been completely rebuilt with brand new parts throughout and tuned to perfection. The standard car now produces 30% more power than the original unit. Performance figures from the 1275cc engine are now a 0-62mph (100km/h) of 11.7 seconds and a top speed of 90mph (145km/h), though optional performance upgrades are available. The power increase is perfectly mated to a four-speed automatic or manual four or five-speed transmission. The engine's outer body has been cleaned and painted, whilst the oil filler cap and filter are colour coded with the car's exterior paint selection.
Inside, the Mini Remastered offers bespoke sculpted seats with a hand-trimmed interior swathed in British-sourced hides and a combination of paint, leather and fabric finishes to the dash. Premium retro Smiths® dials, an engraved Moto-Lita® steering wheel with enhanced driving position add to this feeling of exclusivity.

The car, which is offered as standard with an in-built infotainment and navigation system, perfect for town and city-dwellers, has a host of modern connectivity, including Apple CarPlay® and Android Auto®, a four-speaker sound system, USB connectivity and charging, as well as keyless-go and remote central locking.
Additional Images: click to enlarge