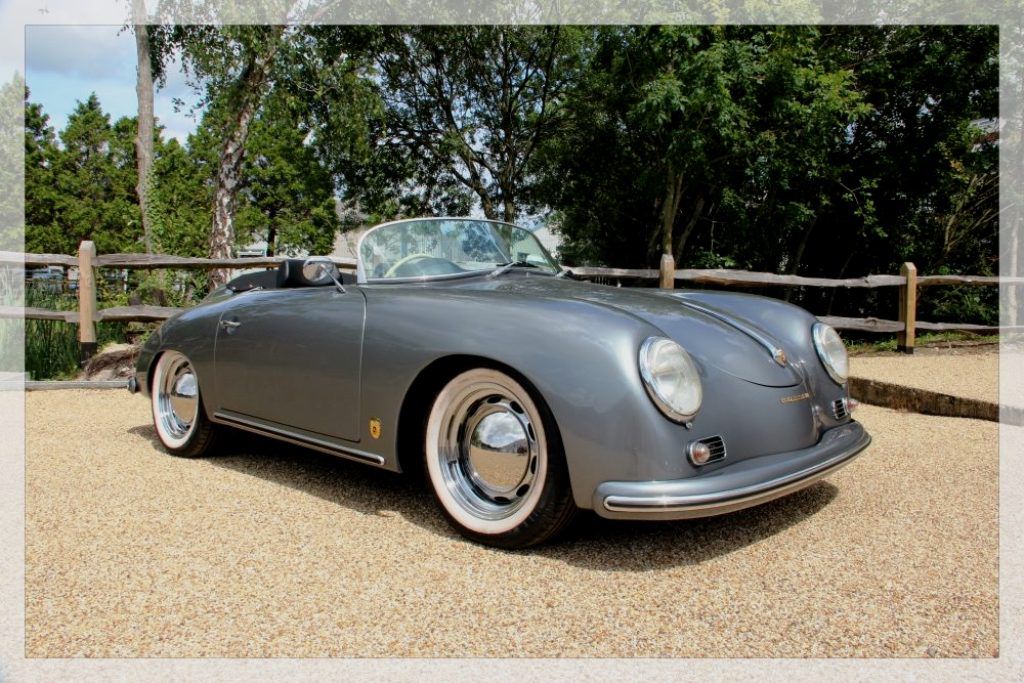 Pilgrim Motorsports

- 356 Speedster 1600 Price:

£56,000 OTR
Last Updated On: 06/08/2019
Pilgrim Mortorsport's latest rendition, a 356 Speedster 1600 replica, has been engineered to evoke all the elegant lines and cheeky looks of the original cars from the 50's, but by incorporating modern fully independent twin wishbones, rack and pinion steering, disc brakes and coil over shock absorbers to the radical front suspension. This allows the driver to enjoy a level of handling and braking never enjoyed in a 356 either as an original or homage, before. This is further enhanced with the removal of the torsion bar to the rear suspension and the clever inclusion of an adjustable fully independent coil over suspension system allowing, as with the front set up, infinite adjustment to Caster, Camber and Toe. This provides an extraordinary level of road holding combined with that low and aggressive stance mimicking the "Outlaw" Cars from the period.
What makes the Speedster even more authentic, is the rebuilt and updated flat four VW 1651cc twin carburettor engine which has the sound of the original! It has to be said that the drive and feel surpass the iconic 356. Which in normal terms means that this new Speedster from Pilgrim drives better than any other old or new!
In addition completely redesigned heater system, instrumentation, seating and level of trim with a beautifully manufactured low line canvas top make the Pilgrim Speedster unique in not only the quality of its finish but also its usability. The Speedster has been designed so that it can be used daily or for the occasional weekend trip! This iconic shape is loved wherever it goes!
Additional Images: click to enlarge