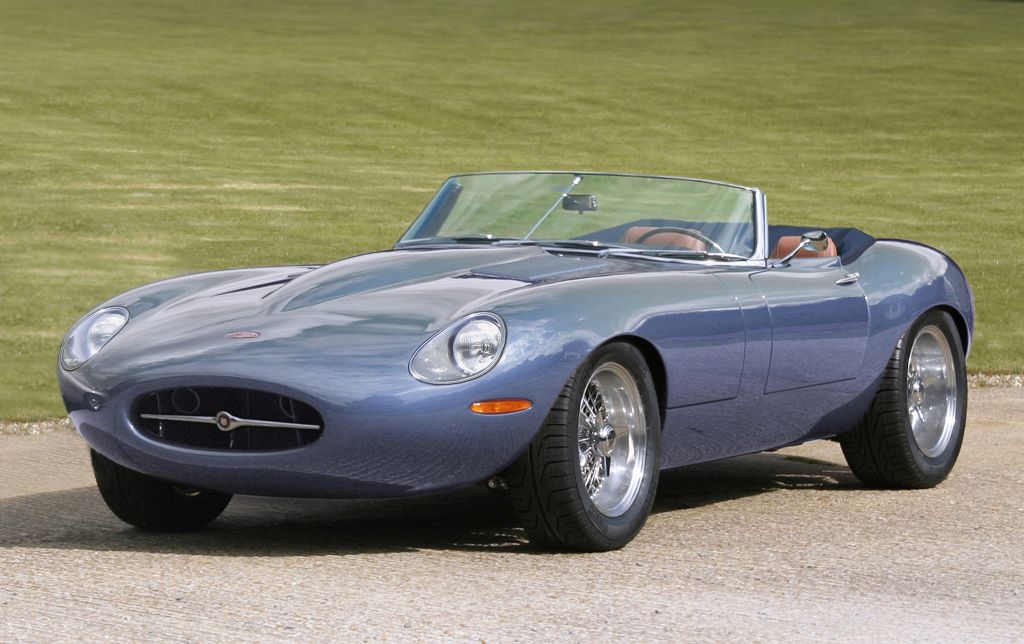 Eagle

- Spyder GT Price:

POA
Last Updated On: 01/06/2018
The Eagle Spyder GT is the company's fourth edition of the Jaguar E-Type, after the Eagle E-Type, the Eagle Speedster and the Eagle Low Drag GT.
Reviews of Eagle's 'special edition' Jaguar E-Types have been remarkable, with coverage across the world and prominent features in national newspapers as well as the automotive magazines and on Top Gear and other leading television programmes.
With the poise and performance of the Low Drag GT and the exquisite styling of the Speedster, the Spyder GT's raked windscreen and folding roof offer the best of both worlds - whatever the weather.
An exotic all-aluminium E-Type lightweight roadster based around an original 1960s classic, every line and detail is honed to perfection and performance is greatly enhanced. Completely bespoke with extensive customer options, the few produced will be the most exclusive hand-built cars in the world.
The specification process ensures the Eagle Spyder GT is perfect for the customer. Eagle maintain the character of the original E-Type without diluting the spirit and add reliability, safety and performance.
The very first Spyder GT was delivered to the commissioning customer during the summer of 2016.
Additional Images: click to enlarge