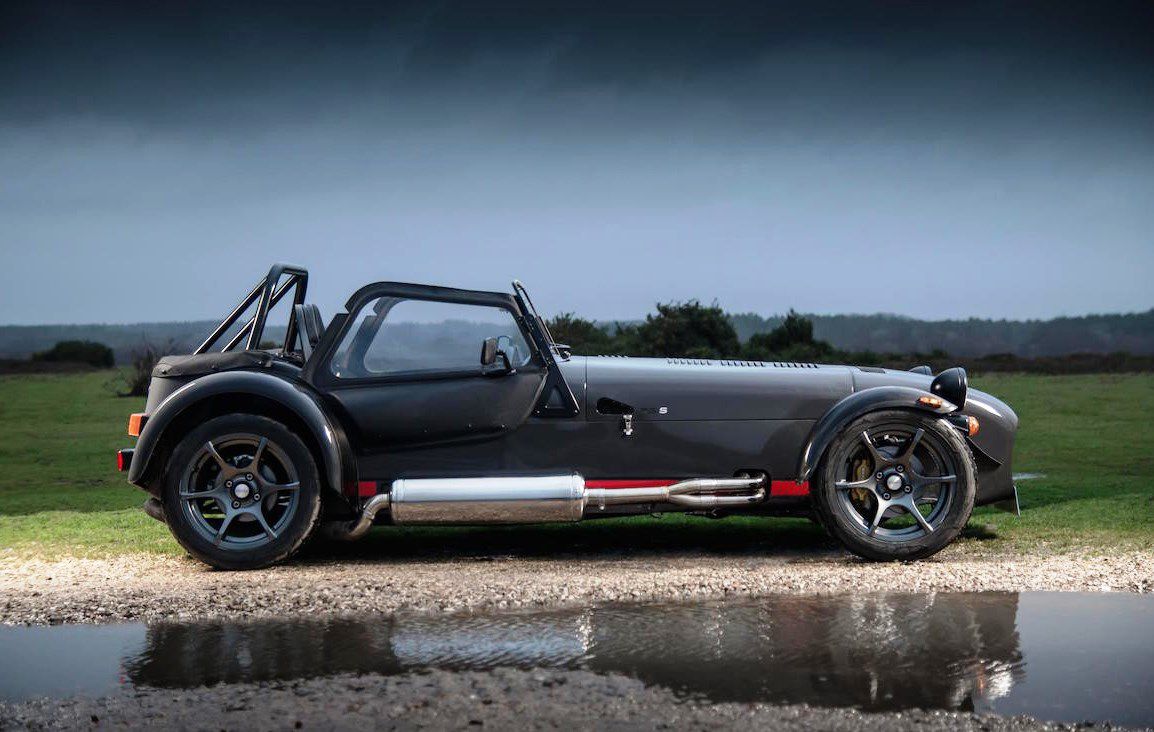 Caterham Cars

- Seven 620 S Price:

from £44,995
Last Updated On: 12/09/2019
The Caterham 620 S joins the 620 R at the summit of the Seven range by harnessing the same 310bhp two-litre, supercharged Ford Duratec engine to deliver outrageous performance for those drivers who feel that the Seven just isn't barnstorming enough.
Performance figures for this very fast Seven are a 0-60mph (97km/h) time of just 3.44 seconds and a top speed of 145mph (233km/h)
The 620 S however, has been tailored for road use delivering a new driving experience with a five-speed manual gearbox, and the creature comforts of the 'S' pack such as a heater, full windscreen, hood and side screens and leather seats. While the 620S also features more comfortable road springs and dampers, the uprated brake master cylinder and limited-slip differential are taken from the 'R' Pack to ensure optimum performance and the trademark 620 feel.
The 620 S is also the first range-topping model which can be specified with the wide-bodied SV chassis, offering more room in the interior for driver and passenger, with the additional road orientated benefits of added luggage space and increased range thanks to a larger fuel tank. Customers looking to venture out in colder conditions can now also experience the warming delights of heated carbon seats for the very first time.
A comprehensive options list includes race suspension package, heated carbon seats with padding, Momo quick-release steering wheel, race roll cage and carbon fibre front and rear wings.
Additional Images: click to enlarge