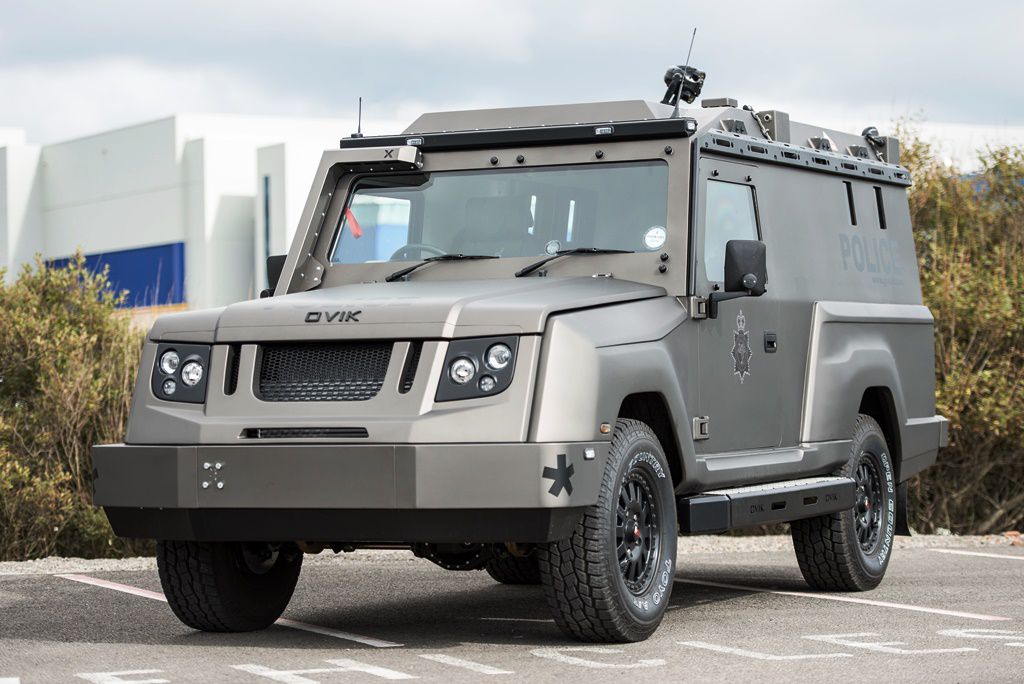 OVIK CROSSWAY

- Vehicle Range Price:

POA
Last Updated On: 04/06/2018
OVIK CROSSWAY design, develop and manufacture a range of armoured and non-armoured specialist vehicles for use in defence, support and utility services.
Their multi-faceted vehicles are built on the OVIK CROSSWAY system, which is new, heavy duty AWD vehicle platform designed for highly specialist applications. Available under the CROSSWAY mark as a fully integrated specialist vehicle built to customers' specifications or under the CENTAUR mark as a rolling chassis and configured for onwards development by 3rd party vehicle integrators.
CROSSWAY is an all terrain, role-flexible, heavy duty vehicle platform with significant payload and optimised for highly specialist roles. Built onto the OVIK CENTAUR 4x4 or 6x6 chassis to meet customers' specific requirements, all CROSSWAY vehicles benefit from super heavy duty underpinnings designed for prolonged, arduous employment in the most extreme climatic and operational conditions. CROSSWAY is available from OVIK as a road ready chassis cab suitable for 3rd party body development or as a fully integrated vehicle designed and built to meet customers' specific and exacting requirements. CROSSWAY applications include armoured vehicles, armoured and non-armoured ambulances, logistics vehicles, weapons support platforms, reconnaissance, surveillance and border patrol vehicles.
For customers wishing to take on a much higher level of construction and development, OVIK offers the CENTAUR chassis as a fully running chassis cowl, complete with engine and transmission of choice and bespoke electronic architecture - ready for onwards development and integration by a 3rd party developer. Gross vehicle weights of 5 tonnes in 4x4 and 6 tonnes in 6x6 format.
Ovik Crossway are now diversifying into a range of non-armoured vehicles, in particular for use in desert oil field support duties.

Additional Images: click to enlarge