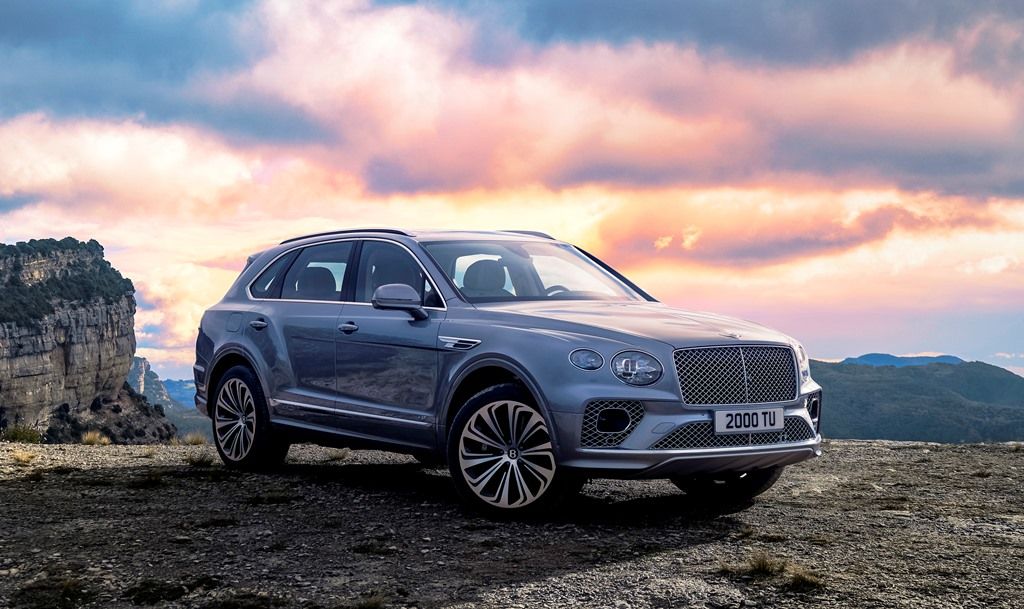 Bentley

- Bentayga Price:

from £133,100
Last Updated On: 13/08/2020
With more than 20,000 Bentley Bentaygas built in the five years since the car's launch in 2015, the latest model is set to build on an incredible success story to date.
A new exterior design adopts the Bentley design DNA now prevalent across the entire model range. Introducing the very latest onboard technology and an even more cosseting cabin, the new model is significantly revised both inside and out. The car that established the luxury SUV sector has been enhanced to create the ultimate in power, luxury and usability.
The larger, assertive matrix grille is now more upright, while new, intelligent LED matrix headlamp technology includes the signature Bentley design inspired by cut crystal glassware. A more aggressive front bumper emphasises the performance characteristics of the car.
The Bentayga's highly praised interior has been significantly revised in the latest model. Among the major changes are a new centre fascia and steering wheel, new door trims and all-new seats – now available with ventilation in the rear of the five-seat cabin option. Passengers in the rear also enjoy significantly more space, with legroom increased by up to 100 mm depending on configuration.
A next generation infotainment system is integrated seamlessly into the handcrafted, Bentley 'wing' dashboard design and features a 10.9-inch display screen with edge-to-edge graphics. The all-new digital display includes super high-resolution and dynamic graphics which are configurable to suit driver preferences.

The latest model will initially be available in Bentayga V8 guise offering supercar performance balanced with everyday usability, with the plug-in Hybrid and W12-powered Speed versions to follow. The V8's 4.0-litre, twin-turbocharged petrol engine develops an impressive 542 bhp (550 PS) and 568 lb.ft (770 Nm) of torque, which gives the SUV a 0-60mph (97km/h) time of 4.4 seconds and a top speed of 180mph (290km/h). The class-leading performance of the new Bentayga V8 is complemented by a range of 397 miles (639 km), with CO2 emissions of 302 g/km. This refined efficiency (21.2 mpg / 13.3 l/100 km combined) is partly due to the ability of the engine to de-activate four of its eight cylinders in suitable conditions, without compromising the drive.
Bentley has added a Speed version of Bentayga to the range (image 8), with the emphasis firmly on performance, whilst retaining the SUV's inherent practicality and comfort. It's party piece is a 0-62mph (100km/h) time of just 3.9 seconds! Bentley claim it is noe the fastest SUV in the world.
Additional Images: click to enlarge