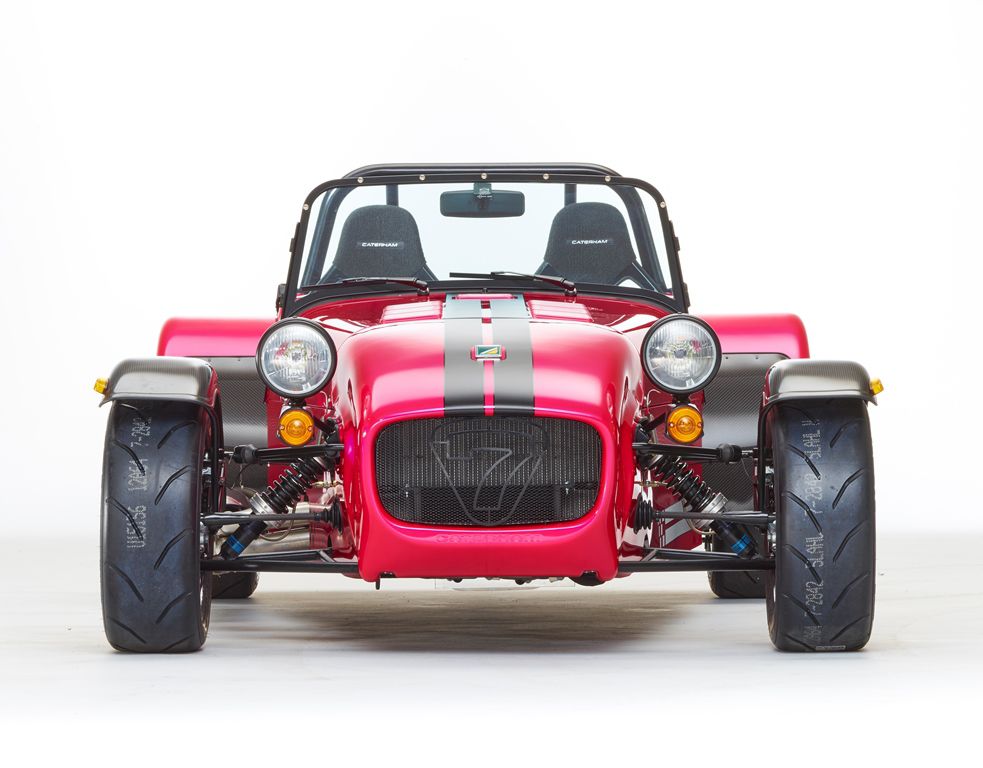 Caterham Cars

- Seven 420 Price:

from £29,995
Last Updated On: 20/05/2018
Whilst still being built around Colin Chapman's ethos of "add lightness", the Seven 420 adds something else too... additional horse power.
As was Mr. Chapman's wish, all unnecessary comforts remain absent to save weight and reduce mass. The result is a car that delivers pure, unadulterated driving thrills. The Seven 420 is the penultimate model in our line up, boasting 210bhp. This additional power provides you with added performance either on the road or for track day driving. Performance figures for the 420 are a 0-60mph (97km/h) time of just 3.8 seconds and a top speed of 136mph (219km/h).
The 'S' and 'R' packs offer specially-tailored trim and equipment packages to suit both road and track drivers.
The 'S' pack is geared towards the casual road driver and includes creature comforts such as a fully-carpeted cockpit, full windscreen, hood and side screens and leather seats.
Meanwhile, the 'R' pack is more track-focused and is stuffed full of race-inspired goodies that will make every drive you take an event, whilst retaining its road car status. It includes a limited-slip differential, sports suspension, a four-point race harness and many other race-orientated upgrades.
The 420 is available with both the standard chassis and the wide-bodied 'SV' chassis. The SV chassis gives increased interior and luggage space due to the greater width and length of the car, making it suited for extended touring or for customers over 6'2" in height. The SV also benefits from the additional stability offered by wide-track front suspension and increased range from a larger fuel tank, with only a 25kg weight penalty over the standard chassis.
The Seven 420 is also available as a self-build project
Additional Images: click to enlarge