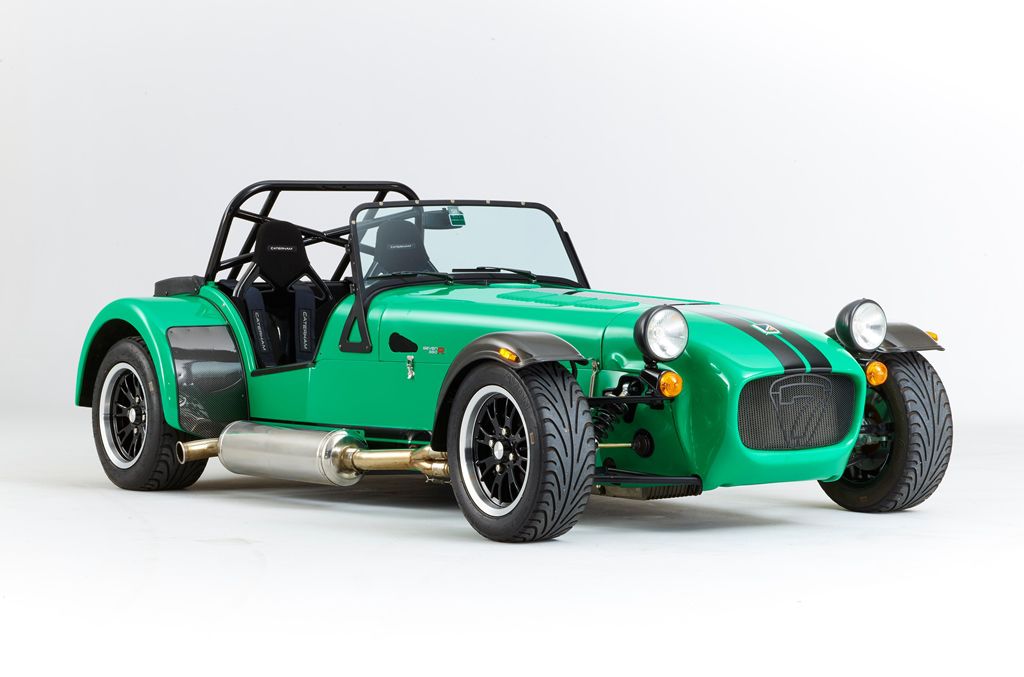 Caterham Cars

- Seven 360 Price:

from 26,995
Last Updated On: 20/05/2018
Sitting in the middle of the Caterham Seven range, the 360 offers the perfect balance between road car and race car.
Stripped back and as Spartan as any Seven, the 360 is all about the thrill of driving a car that embodies Colin Chapman's original philosophy of a car that is truly "fit for purpose". Powered by the 2-litre Ford Duratec engine that also propels Caterham's top-tier R300 racing cars, performance figures for the 360 are a 0-60mph (97km/h) of just 4.8 seconds and a top speed of 130mph (209km/h).
The 'S' and 'R' packs offer specially-tailored trim and equipment packages to suit both road and track drivers.
The 'S' pack is geared towards the casual road driver and includes creature comforts such as a fully-carpeted cockpit, full windscreen, hood and side screens and leather seats.
Meanwhile, the 'R' pack is more track-focused and is stuffed full of race-inspired goodies that will make every drive you take an event, whilst retaining its road car status. It includes a limited-slip differential, sports suspension, a four-point race harness and many other race-orientated upgrades.
The 360 is available in both the standard 'S3' or wide-bodied 'SV' chassis. The SV chassis provides increased interior and luggage space due to the greater width and length of the car, making it suited for extended touring or for customers over 6'2" in height.
The Seven 360 is also available as a self-build project.
Additional Images: click to enlarge