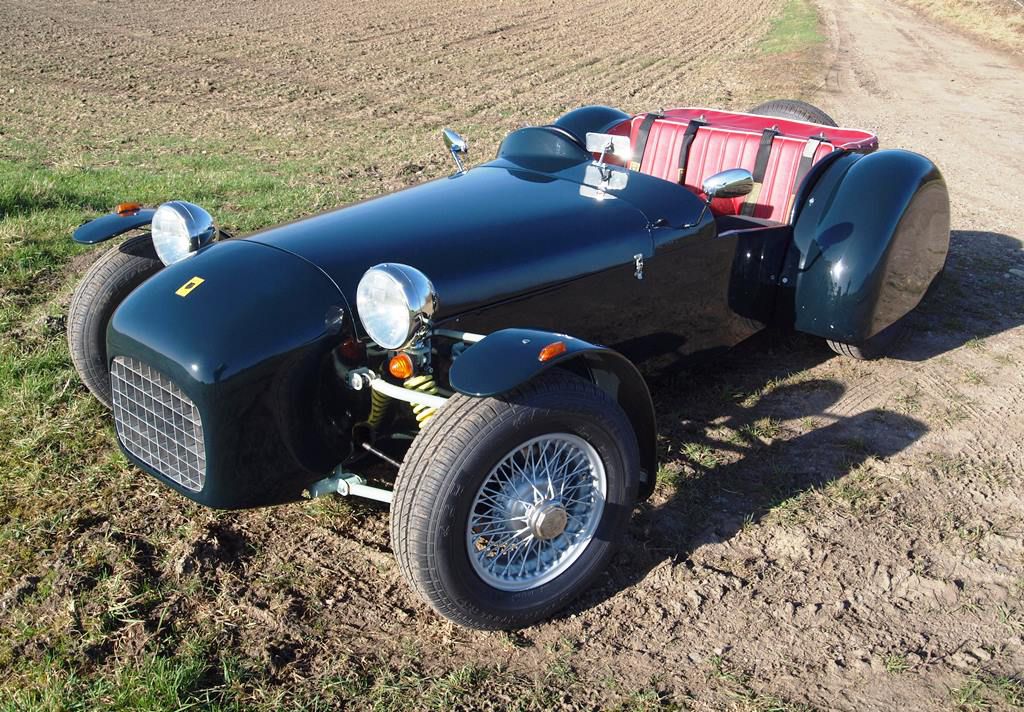 Tiger Racing

- HS6 Price:

£17,995 OTR
Last Updated On: 04/08/2019
Tiger Racing's HS6 is their tribute to the classic Lotus 6, originally built betwen 1953 and 1956 and often regarded as the first true Lotus. With Tiger Racing's long history of producing this type of lightweight sports car, they felt it appropriate to launch a car that reflected the design that started a legend.
The period look however, is not just on the surface. The engine, gearbox, axles, hubs etc., can all be sourced from early donor cars to give the finished HS6 an authentic look and feel, inside and out. On the standard factory-built car, Tiger Racing will normally utilise a Triumph Spitfire or Herald engine. However, alternative powerplants are offered by Tiger Racing as no cost options.
The body and bonnet is made from aluminium with other parts produced in GRP.
The standard HS6 comes with alloy radiator and fuel tank, a mixture of wire wheels (front) and steel wheels (enclosed rear), four point seatbelts and period analogue gauges.
Other no cost options include a choice of body, seat and piping colours, together with different finishes to the instrument gauges and headlamp cowls. A tonneau cover, metallic paint and aero screens can be supplied as optional extras.
The Tiger Racing HS6 is also available as a self-build project
Additional Images: click to enlarge