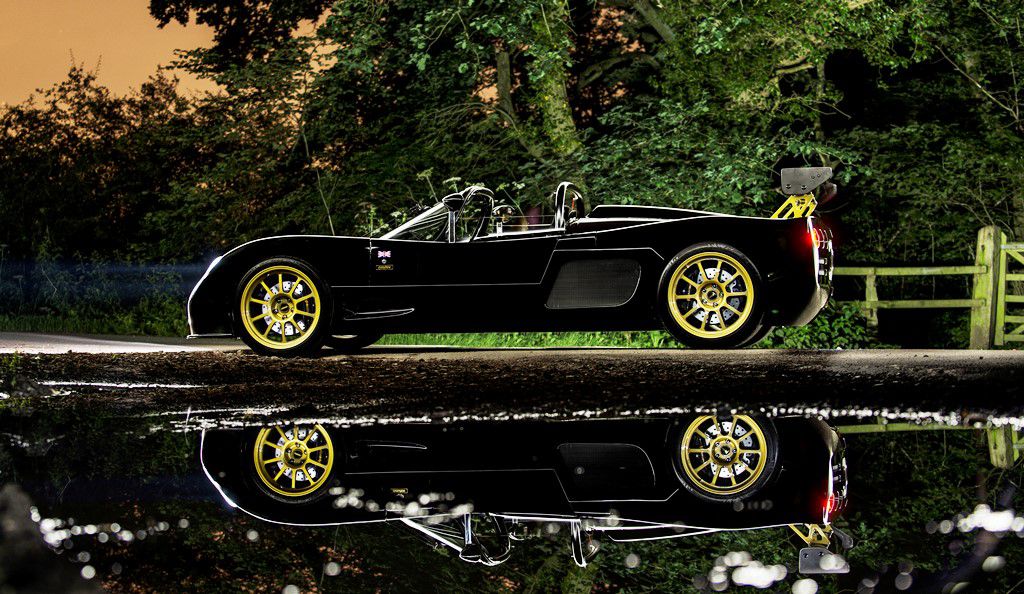 Ultima

- Evolution Convertible Price:

POA
Last Updated On: 18/07/2018
The recently launched Ultima Evolution Coupé and Evolution Convertible replace the well-established outgoing models, the GTR and Can-Am respectively.
The Evolution Convertible retains the same timeless, racing inspired body shape as the Ultima Can-Am, but is a vastly improved and modernized supercar in every sense. The superior Evolution model takes the Ultima to even greater levels of fit, finish, quality, safety, driver comfort, usability, practicality, handling finesse and performance. Many of the enhancements found on the new Ultima Evolution model have been stimulated by worldwide customer demand and feedback. The powerplant for the Ultima Evolution is the fuel injected LS Chevrolet V8 engine and the factory offers over 15 different power level options ranging from 350bhp for the base model up to the top of the range 1020bhp model.
The Ultima Evolution Convertible can be equipped with the monstrous 1020bhp and 920ftlbs torque supercharged Chevrolet LS V8 official engine option delivering a power to weight ratio of over 1050bhp/ton which will really shake up the supercar scene and take the performance envelope of the Ultima to the next level. The new 1020bhp Evolution Coupé model has already been tested by the factory and has recorded a road legal 0-60mph time of 2.3secs, 0-100mph of 4.9secs with 0-150mph taking a mere 8.9 seconds! It has the capability to accelerate onwards to over 240mph. The 1020bhp Evolution model will surpass the performance envelope of the famous Ultima GTR720 current 0-100mph-0 world record holder which blasted around the top gear test track in full road going configuration in just 1min12.8secs with full video and GPS verified documentation.
The Ultima Evolution Convertible is also available as a self-build project.

Additional Images: click to enlarge