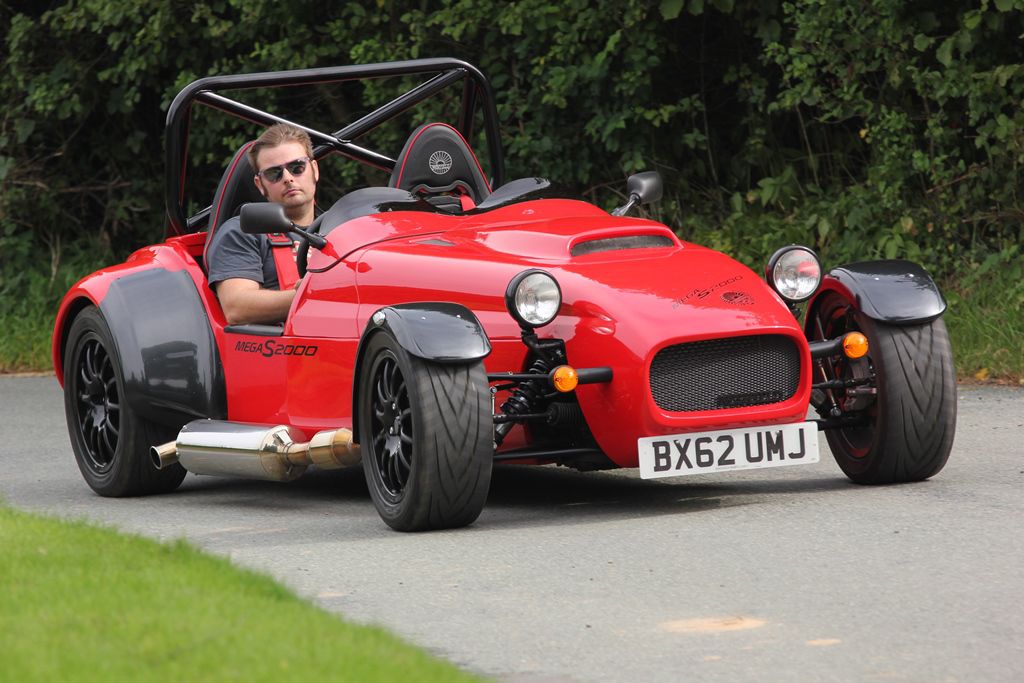 Westfield Sportscars

- Mega S2000 Price:

POA
Last Updated On: 05/06/2018
The Mega S2000 follows in the footsteps of more stripped back, track-focused Westfields such as the Megabusa and SEiGHT models.
Powered by the Honda 2 litre VTEC engine, it's driven through a six speed gearbox and produces around 240bhp up to a max rev limit of 8000rpm. This legendary Honda engine is still the most powerful naturally aspirated engine to reach regular production.
Living up to it's track-focused ideals, the interior of the S2000 is kept as minimalist as possible. However, it is relatively spacious, and with the addition of the bucket seats from the Sport Turbo also very comfortable, with all switchgear and short throw gearlever very close to hand.
The excellent ride and handling reflect the use of the tried and tested suspension components from the Sport Turbo, which underwent considerable development before it was launched on the European market.
With a lot of track day use envisaged for the Mega S2000, it comes a standard with neat aeroscreens, but a full width screen and hood are available as options. And as with all Westfields the ability to truly customise the car is almost endless, which includes making many changes to the interior. Exterior options to make it more track-focused include limited slip diff, big brake kit, full rool cage and various wheel and tyre packages.
The Mega S2000 is also available as a self-build project.
Images courtesy of Kit Car Magazine.
Additional Images: click to enlarge