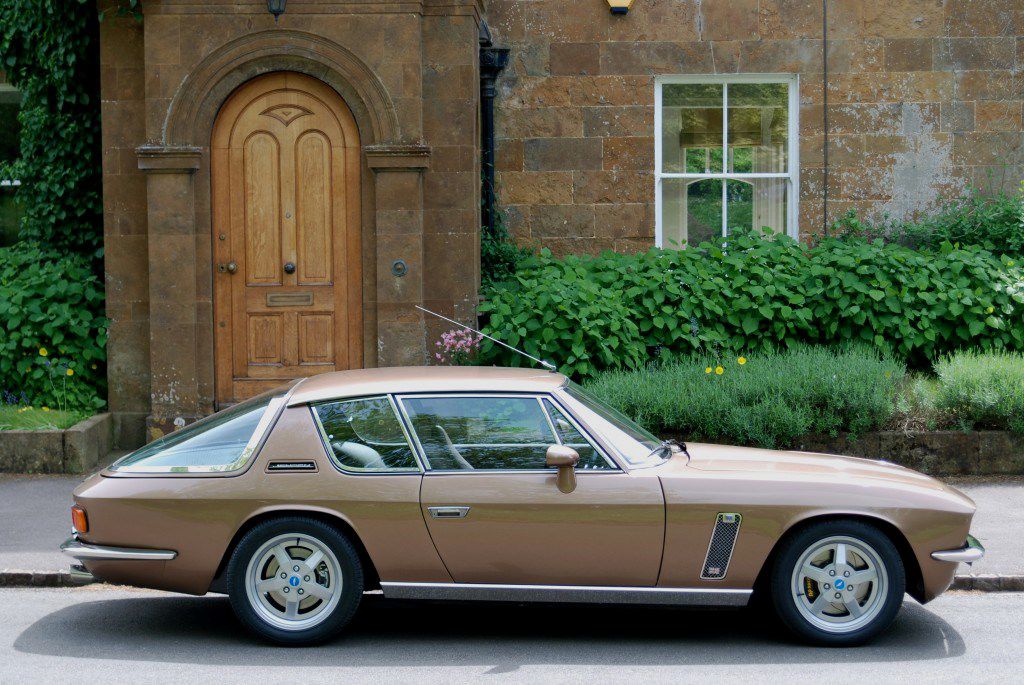 Jensen International Automotive

- Interceptor R Supercharged Price:

POA
Last Updated On: 01/10/2019
The Interceptor R Supercharged is a re-engineered and modernised version of the original iconic GT car, made by Jensen over a ten year period until 1976.
Based on an existing Interceptor, the car is totally rebuilt and refurbished, with a new supercharged GM LS4 560bhp 6.2 litre V8 replacing the original, slightly asthmatic Chrysler powerplant and driven through a GM 6-speed auto box with traction control. Major improvements are also carried out to the front and rear suspension and the brakes, now with ABS. This powerplant gives estimated performance figures of 0-62mph (100km/h) in a startling 3.8 seconds and a top speed of 174mph (280km/h).
The effect of all this clever re-engineering is to create a car that is usable every day in modern driving conditions, while still retaining the thoroughly beautiful looks of this Italian designed GT. Other improvements include a bonded windscreen, larger body coloured door mirrors, an optional effective single wiper and an upgraded air conditioning system.
The interior is beautifully trimmed in leather and Wilton carpeting, with the option of a totally new, custom-designed dashboard available (image 3). The classic Interceptor cabin is enhanced with luxurious quilting, modern ICE, electric seats and even a heated windscreen for fast defrosting.
The company is now engaged in producing a very limited number of the legendary FF (Ferguson Formula) version of the Interceptor, named after Ferguson Research Ltd who invented the car's innovative four-wheel drive system (image 8).
Additional Images: click to enlarge