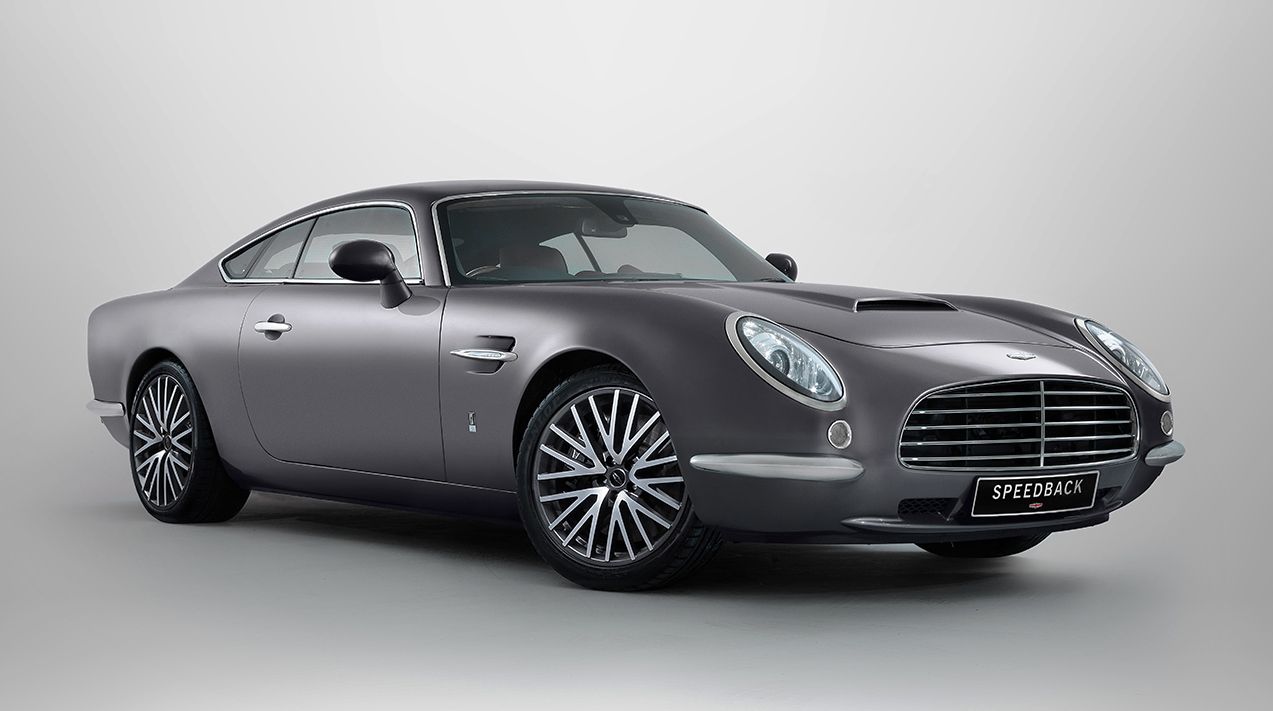 David Brown Automotive

- Speedback GT Price:

from £495,000 plus taxes, duties and transport from the UK
Last Updated On: 22/04/2020
The Speedback GT is the brainchild of entrepreneur and car enthusiast David Brown and has been designed by renowned automotive designer Alan Mobberley. Production will be limited to just 100 examples.
The idea was to create a British handcrafted GT car which in looks harked back to an earlier era, but in all things mechanical was strickly bang up to date. The Speedback has a crafted beautiful and timeless aluminium body, which is reminiscent of GT cars from the 1960's and in particular the iconic Aston Martin DB5 - not a bad car to take some of your design cues from!
With the 5 litre V8 engine in place the Speedback GT is be capable of a 0-60mph (97km/h) time of 4.6 seconds and a limited top speed of 155mph (249km/h). The emphasis of the performance is very much on that of a usable, fast and very comfortable GT car rather than a supercar trying to break lap times at the Nurburgring. The car is driven through a six-speed ZF auto box via the rear wheels.
Master craftsmen will work with Britain's finest materials to create a magical interior. The Speedback GT will immerse its passengers in a cocoon of natural grain leather, high-grade veneer, beautifully engineered instrumentation and multimedia technology. The result is a cabin that sets a new benchmark in interior design.
Unique to the Speedback GT, is its specially-commissioned wire wheels which will provide both the performance capability expected of a modern day vehicle, whilst existing as work of art in their own right.
David Brown Automotive now offer the Speedback GT Silverstone Edition, a special model limited to just 10 examples, It takes inspiration from the racing and aeronautical heritage of the prestigious F1 Grand Prix venue, where the company is now based. (image 8)
Additional Images: click to enlarge