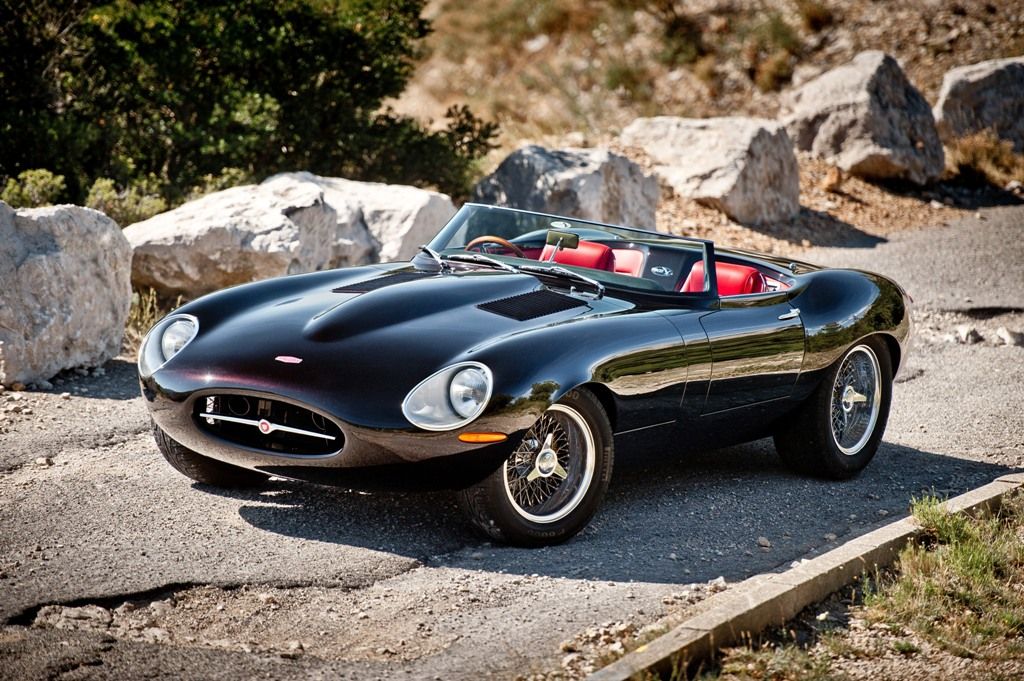 Eagle

- Speedster Price:

POA
Last Updated On: 01/06/2018
A few years ago, Eagle E-Types, a highly regarded specialist restorer of this iconic Jaguar marque, was asked by an American car collector to build him something "....a bit special." So was born the stunningly beautiful Eagle Speedster, which has sometimes been described as the E-Type Jaguar would have built if they had had the budget and technology.
The Speedster is based on an original E-Type Roadster, but clothed in an all-new aluminium body, with a dropped floor to create the ultra-low profile, and helped by a bespoke wraparound windscreen. It is powered by a 4.7 litre six cylinder Jaguar engine, which has been breathed on by Eagle, to give a top speed in excess of 160mph (257km/h) and a 0-60mph (97km/h) time of less than five seconds. Handling has been much improved over the original car with sports suspension and broader track, thanks to its specially widened wheels.
On the inside, while echoing the E-Type's original look, it is very much a bespoke affair with aluminium facia and beautifully upholstered leather seats and trim.
Additional Images: click to enlarge