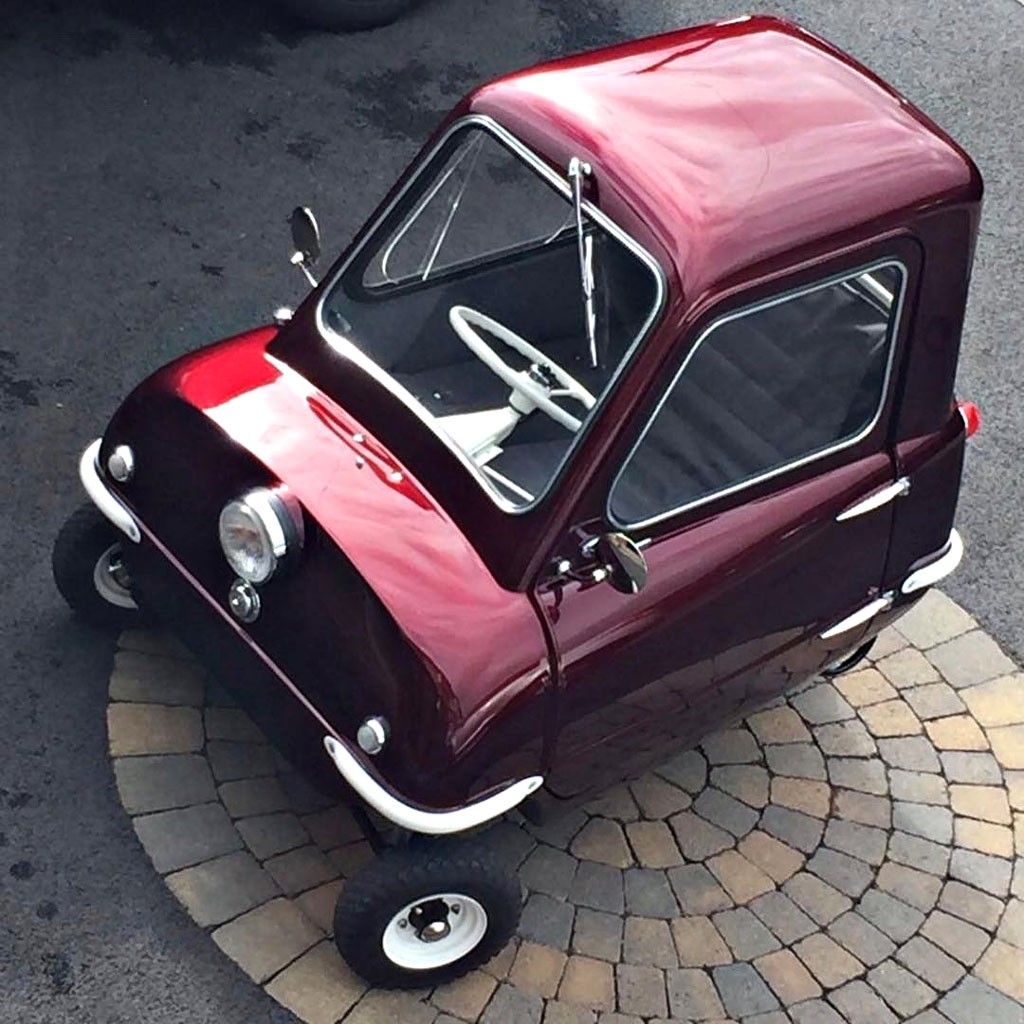 P50 Cars

- P50/Trident Price:

from £11,495
Last Updated On: 11/10/2020
The original Peel P50, made in the early 1960s, was listed in the Guiness Book of Records as the World's Smallest Production Car and is still there! The revived car is now being made in small numbers alongside its sister model the Trident, both visually identical to the originals.
Both models are three wheeled 'microcars', although the Trident is now offered with a 'four wheel' option, made from fibreglass and powered by either electric or petrol engines.
Top speeds for the petrol versions of the P50 are from 28mph (45km/h) for the basic 49cc engine up to 55mph (88km/h) for the 'warm' 125GT model. The 49cc Trident can also reach 28mph (45km/h) and up to 45mph (72km/h) for the 110 Sports.
The electric versions of the P50 and Trident are powered by a High Torque DC motor and have a top speed of 35mph (56km/h) and a range of up to 250 miles (402 kilometres), except for the Trident EV4 Wheeler which used two electric motors and has a top speed of 55mph (88km/h).
The Trident (images 7 & 8)) differs from the P50 by having two seats and a very distinctive hinged 'bubble' roof. To give an idea of its tiny size, the P50 measures just 1041mm (41") wide, 1371mm (54") long and 1200mm (47") tall!
Various colour options are available on both models, including some two-tone ones. There is also a special limited edition of the P50 which utililises the original German-made DKW engine and achieves a top speed of 41mph ( 66km/h). The P50 is even available, also as a limited edition, in an open-top version called the Spyder.
The P50 is now also available as a self-build project.
Additional Images: click to enlarge