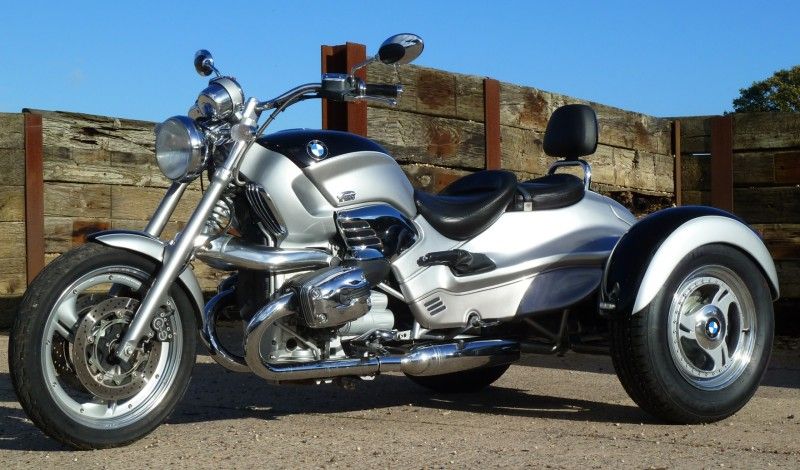 Grinnall

- BMW 1200C/1200CL/1150R Price:

POA
Last Updated On: 23/10/2015
Grinnall have been making successful trike versions of BMW bikes for many years. They currently produce three models, the BMW 1200C (see images 1 and 2), the 1200CL (see image 3) and the BMW 1150R (see images 4, 5 and 6).
All three trikes were carefully designed by Steve Harper, formerly a Volvo senior designer. His work blends perfectly with the styling of the original bikes to produce an appealing and coherent whole. They look like Bavarian originals.
BMW have now discontinued the models on which these trikes are based, so they are only available fully assembled onto a used low mileage donor bike sourced and supplied by Grinnall. They can also be factory assembled onto the customer's own machine.
Additional Images: click to enlarge