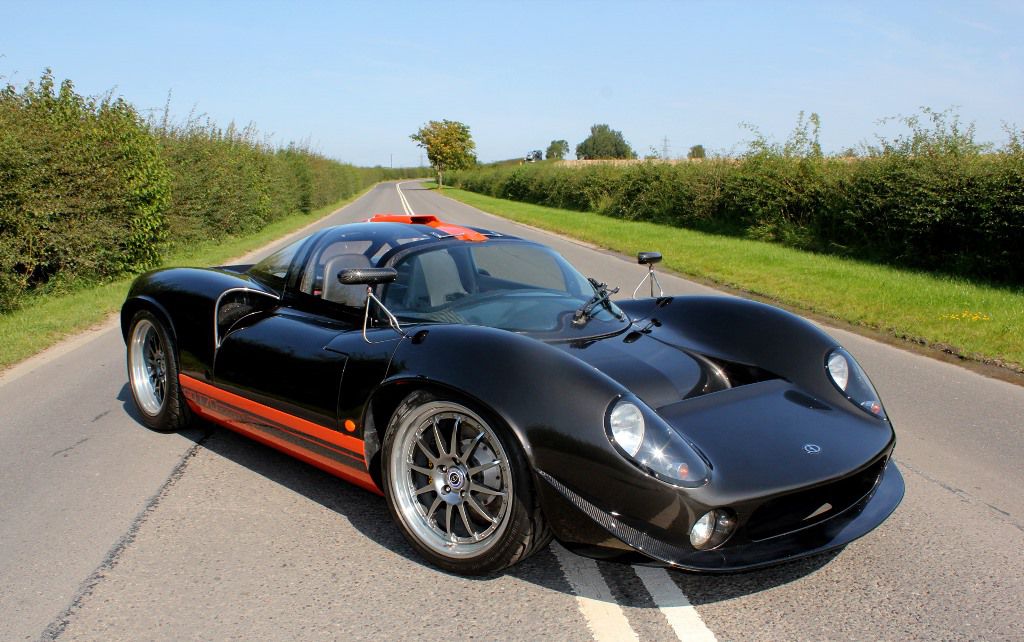 Gardner Douglas

- GD T70moda Price:

POA
Last Updated On: 07/06/2016
The GD T70moda is basically a new take on the well established Gardner Douglas GD T70 Spyder, an open to the elements heritage sports racer, inspired by the 1966 race-winning Lola T70. However, the main difference with the new car is that the cockpit is fully enclosed in a clever gullwing roof/side window set up, which itself can easily be removed when the weather allows.
Like the T70 Spyder, the T70moda has a full spaceframe design, surrounded by a GRP composite body which offers immense strength and stiffness with substantial all-round occupant protection. Designed for huge V8 power, in this case a GM LS3 V8 engine generating 440bhp, the GD T70moda is capable of 0-60mph (97km/h) in a very rapid 3 seconds and has a top speed of 180mph + (290km/h +). There is a choice of 5 or 6-speed H Gate transmissions.
The T70moda is available in three levels of power output: Moda 440bhp, ModaS 500bhp and ModaR 560bhp.
The GD T70moda is also available as a self-build project.
Image 3 courtesy of Robert Knight
Additional Images: click to enlarge