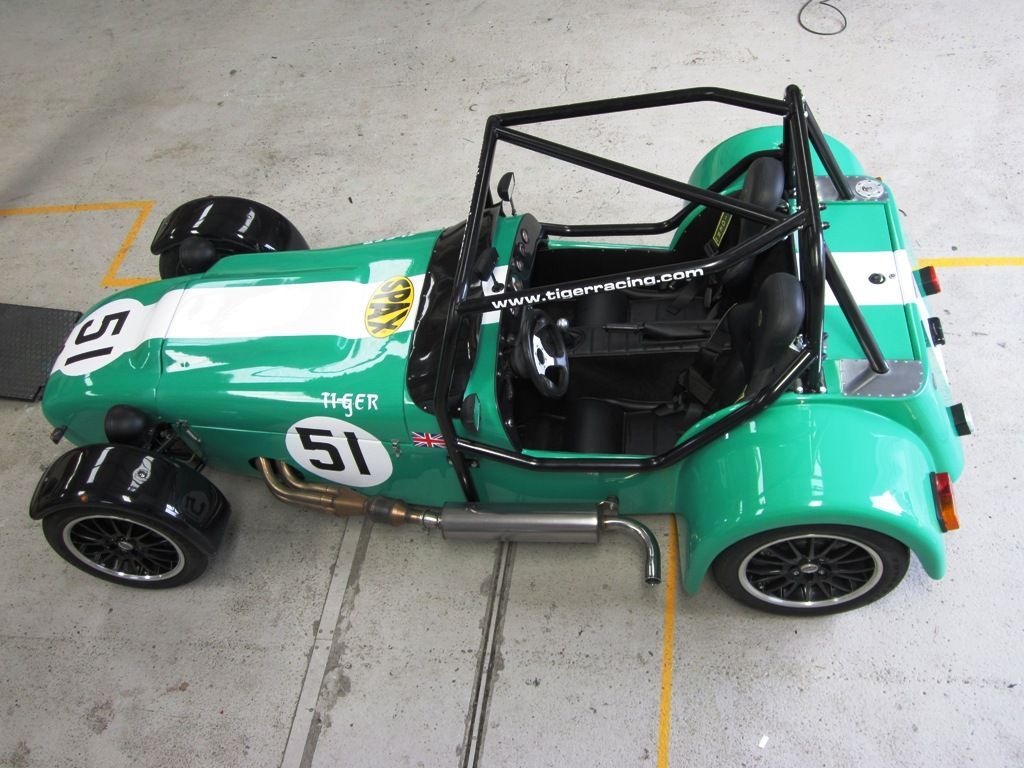 Tiger Racing

- Avon Price:

£19,995 OTR
Last Updated On: 04/08/2019
The Avon is an open two seater Seven style sports car and is Tiger Racing's entry level model. It was formerly Phoenix Automotive's Avon Sprint until Tiger Racing purchased the project and then spent considerable time modifying the chassis and suspension. The space frame chassis is built mainly from 1" box steel and is fitted with a one-piece GRP body and the main objective in the development stage was good durability and low build costs, together with the benefit of a low rolling chassis weight.
Standard power comes from the same 2 litre Zetec 170bhp engine as fitted to the Tiger R6, complete with Webber Alpha Throttle body injection. As with the other Tiger Racing models, the Avon is also available as a dedicated track day car and is eligible for a number of race series.
The Tiger Avon is also available as a self-build project.
Additional Images: click to enlarge