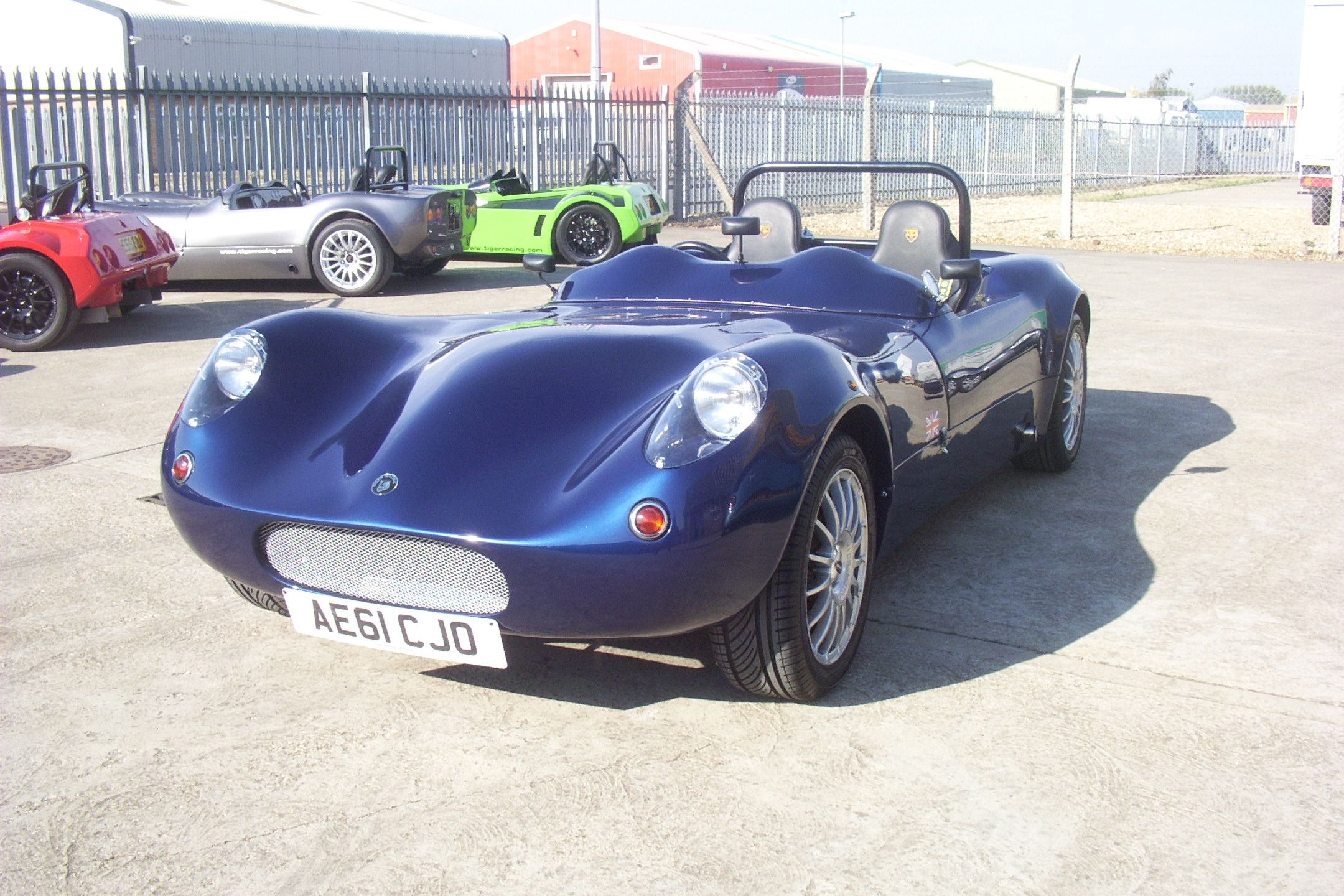 Tiger Racing

- GTA Price:

£21,350 OTR
Last Updated On: 04/08/2019
The GTA is a further development of the very popular Tiger Avon, which is a Seven style sports car. It is based on the existing Avon chassis, that has for may years proven itself on both road and track. It has been designed to not only encompass all of the existing excellent Avon features, but also to give a wider appeal to those who want something different but with a proven pedigree.
The all enveloping body style with a distinctive 'ducks tail'rear gives the GTA a character all of its own, although achieving superb aerodynamics has been a major influence in the styling of its slippery, curvacious lines. The forward hinging bonnet design gives excellent engine access and the cockpit has been designed to comfortably accommodate the larger driver, but otherwise the GTA is pure Avon under the skin.
The GTA is powered by a 2 litre Ford Zetec engine, which puts out 170bhp and is fitted with Webber Alpha throttle body injection.
The GTA is also available as a self-build project.
Additional Images: click to enlarge