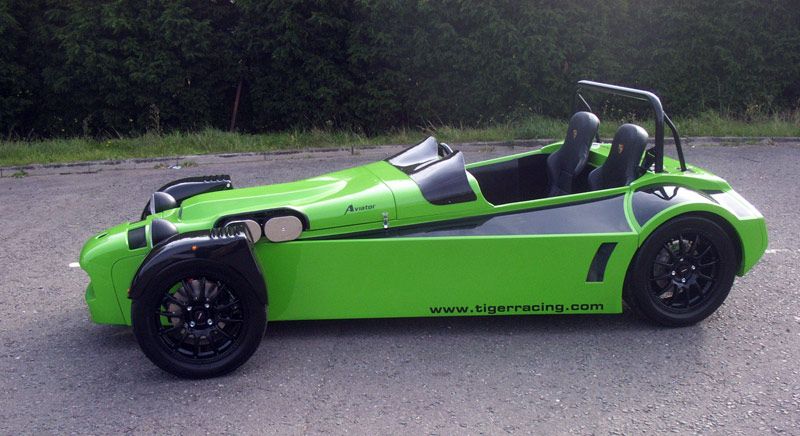 Tiger Racing

- Aviator Price:

£24,995 OTR
Last Updated On: 04/08/2019
The Aviator™ is a highly advanced road or track car, which is designed to further build on Tiger Racing's very impressive racing successes. Although mechanically based on the R6 and RS6, the Aviator has been more innovatively styled to give a number of benefits over its stablemates.
With already proven handling, it was the aerodynamics that were given prime consideration to improve top end performance. The new wedge design still had to retain a modicum of family resemblance to the Tiger breed, but from then on it was pure aerodynamic efficiency and handling dynamics that dictated the final shape.
The standard road going Aviator™, fitted with Tiger's 2 litre ERA powered Ford Duratec (185/190bhp) with Webber Alpha management and Tiger mapping, will achieve a 0-60mph (97km/h) time of approximately 4.4 seconds.
The Aviator™ is also available as a self-build project.
Additional Images: click to enlarge