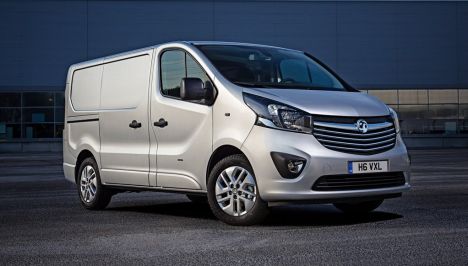 Vauxhall's British-built Vivaro is set to shake up medium van segment
11th April 2014
The new British-built Vauxhall Vivaro is coming – more practical, more efficient and more appealing than ever before.
The second generation combines the functionality of a light commercial vehicle and the benefits of an office on wheels with the comfort and design appeal of a passenger car. Its predecessor is already a popular and enduring player in the European light commercial vehicle market, with almost 600,000 units built since its market launch in 2001.
With around 50,000 vehicles sold per year, the Vivaro currently accounts for around ten percent of sales in its segment (Van D), making it the top performer in Vauxhall/Opel's LCV portfolio.
Now the new, second generation Vivaro, coming to market this summer, is set to continue building on this success.
It has everything it takes to succeed: its diverse variants are now longer, enabling increased load capacity, and its cabin features state-of-the-art IntelliLink infotainment technology with user-friendly navigation, as well as equipment details which quickly and easily transform it into a mobile office. The new Vivaro is also extremely economical: under its bonnet are all-new turbo diesel engines which offer reduced fuel consumption as low as 49.5mpg, with CO2 emissions down to 149g/km (preliminary data) – best-in-class values that also impact favourably on owners' wallets as well as the environment.
Older

Articles