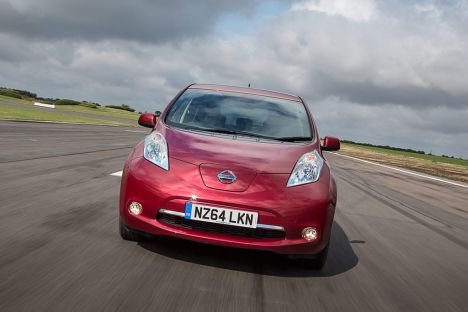 British-built Nissan Leaf is Europe's best-selling EV
11th February 2014
Nissan today announced that sales of the world's best-selling electric vehicle (EV), the 100 percent electric Nissan LEAF, recorded its best year yet selling 25 percent more units in 2013 than the next best seller in Europe.
Now commanding 33 percent of the EV passenger car market in Europe, the Nissan LEAF sold more than 5,600 more units in 2013 versus 2012, cementing its position as the world's best-selling 100 percent
electric vehicle.
The success of the Nissan LEAF in Europe has been propelled by consistently strong sales in Norway where the Nissan LEAF, the third-most sold passenger car last year, became the country's best-selling car at the end of January 2014 with 650 units.
Huge strides are being made in the UK with sales of the British-built Nissan LEAF increasing by more than 1000 percent in January versus the prior year. The UK recently saw the installation of the 195th CHAdeMO rapid charger at the Clackett Lane Services on the M25. These chargers can "refuel" a Nissan LEAF from 0-80 percent battery in just 30 minutes at zero cost to the driver. The UK charger was the 1000th CHAdeMO rapid charger in Europe, almost double the number installed by January 2013.
Older

Articles