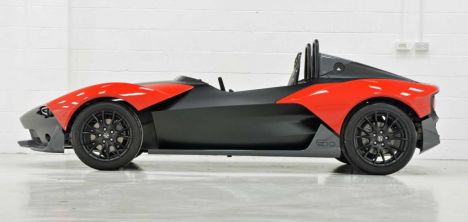 Zenos Cars reveal E10 at Autosport International
9th January 2014
Zenos Cars, recently founded by ex-Caterham execs Ansar Ali and Mark Edwards, have revealed their first project, the E10, at the Autosport International exhibition in Birmingham.
Firmly based in the 'add lightness' camp of British open two seaters, the E10 will be fun to drive, have a good power to weight ratio and be sensibly priced at £24,995.
The body will be made up of a hybrid carbon/aluminium monocoque, with a steel roll over and side impact protection system. The front and rear wings will be self-coloured and removable.
Power will come from a normally aspirated 4 cylinder 2 litre mid-mounted engine, which will put out 200bhp at 7200rpm. This will give the E10 performance figures of 0-60mph in 4.5 seconds and a top speed of 135mph.*
There is an optional equipment list which includes options specifically designed for track days, which will be a likely activity of the E10.
* to be confirmed
Older

Articles